Footy Force Futsal Academy announced their "World Cup edition futsal programs" for 2018, which is open to boys and girls through the ages of 5 – 15 years old at the CedarBridge Academy Gymnasium.
The futsal curriculum is based on enhancing the player's skills and development through futsal that can transition and benefit to their outdoor football game.
There are specific stages to player development where futsal compliments and integrates with football, such as quick thinking, creativity, movement, improved technique, ball control and passing skills. The program will concentrate on all these areas and will heavily focus on teaching the game through play and will include a World Cup tournament.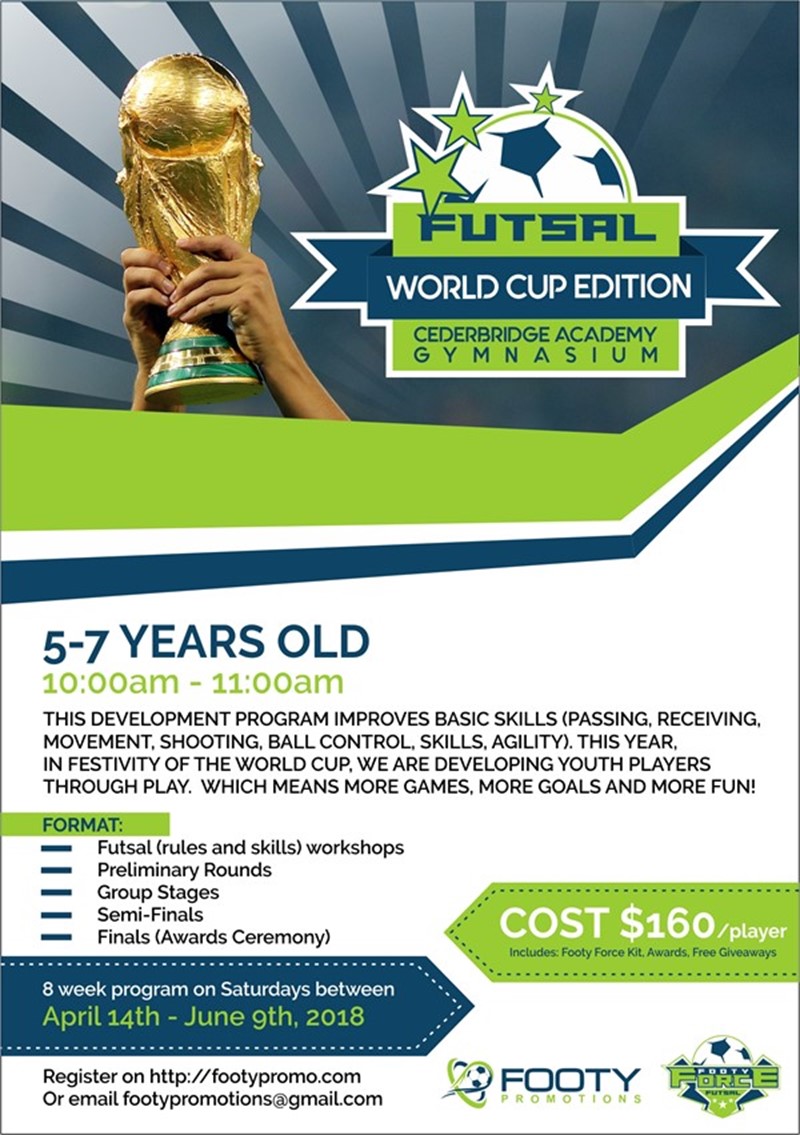 The program consists of three age groups. The spaces are full for the 5-7 years old group which begins on April 18th, 2018 at 10am. There are limited spaces in the 8-11 years old group which begins on April 28th at 4:15pm and there are spaces available in 12-15 years old group which begins on April 28th at 5:30pm.
Euriqué Wilkin, technical director of Footy Force Futsal Academy says, "We continue to look for new and creative ways to improve player's skill, vision and technique through futsal. We want to fully embrace this World Cup year and themed our program off of this summer's tournament.
"Our sessions will be enforced and run in parallel with a friendly World cup tournament. This year's program will also focus on developing our junior coaches through the use of training courses, coaching sessions, managing a "World Cup" team and refereeing games.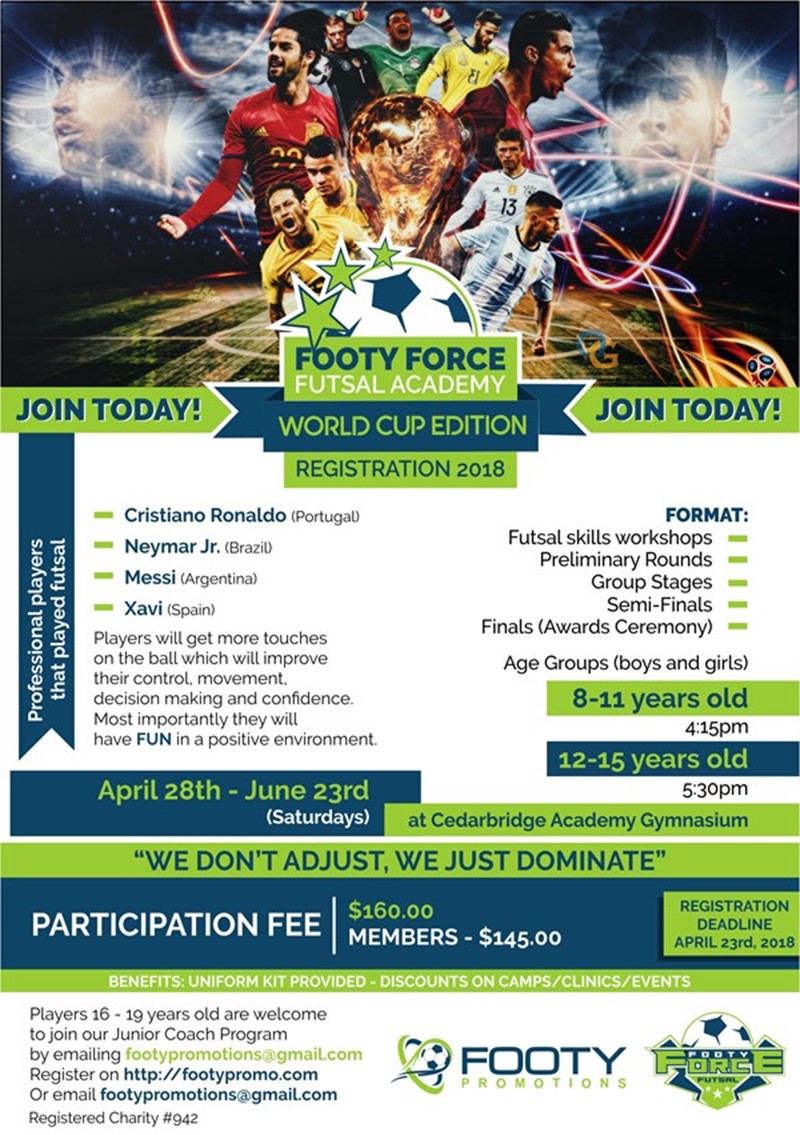 "The more we play, the more we learn and the better we can become. We encourage players to join our program to enhance their skills while having loads of fun doing it – May the best nation win!"
Registration Forms are available on our website or by emailing footypromotions@gmail.com. The deadline for membership enrollment is April 23rd, 2018. For more information please email footypromotions@gmail.com.

Read More About