[Updated] Premier and Minister of Finance David Burt is holding a press conference this afternoon [April 27]. We will have additional coverage later on and in the meantime the live video of Premier Burt's press conference is below.
Update 1.44pm: The Premier announced an MOU and partnership with the Binance Group, which he called the "world's largest cryptocurrency exchange and an international leader in digital exchange development and fintech with a market capitalization of US$1.3BN." We will update with additional information as able.
The press conference has concluded, and the 11-minute replay is below
Update 8.21pm: The Premier's full statement follows below:
Good afternoon members of the media, Madame President, Mr. Speaker, Cabinet Colleagues, fellow Members of Parliament and Senators; thank you for coming.

The pace of technological innovation moves in today's world has challenged established norms of doing business. The new normal demands that those who would participate in this evolving space are equally as innovative, flexible and immediately responsive to the requirements of doing business.

This Government promised to usher in an era of business development that, at its core, would diversify Bermuda's economy and provide opportunities for Bermudians to be more than spectators to economic success.

A key element of our vision is to partner with those investors who share our goal of using the development of their business interests as a means by which to provide that economic success to Bermudians who have for too long been side-lined.

Today, I am pleased to announce such a partnership. The Binance Group is the world's largest cryptocurrency exchange and an international leader in digital exchange development and fintech, with a market capitalization of US$1.3BN. Through the Binance Charity Foundation, the Group is committed to improving education, creating awareness in the development through the use of blockchain technology. Binance Labs are incubators to encourage greater innovation and scope for future investment in a variety of projects.

Binance has decided that their goals align with our aims and objectives to provide a leading, well regulated jurisdiction, ideally suited to the growth of the FinTech industry. And so today, we are pleased to sign a Memorandum of Understanding that sets out the beginnings of a partnership that I am confident will benefit the people of Bermuda. Through this partnership Binance proposes to:

1. Develop its global compliance base in Bermuda, creating at least forty [40] jobs in Bermuda, with at least 30 jobs for Bermudians;

2. Through the Binance Foundation sponsor university-level training for Bermudians in blockchain technology development and compliance in an amount up to US$10 million;

3. Through Binance Labs make up to US$5 million available for investments in new Bermuda based blockchain companies;

4. As soon as practicable, develop a Digital Asset Exchange in Bermuda subject to all required legal and regulatory processes; and

5. Work collaboratively with the Government of Bermuda and all necessary oversight agencies in the development and improvement of a robust legal and regulatory framework.

This is an exciting, tangible development which has come as a result of this Government's clearly manifested leadership in this area. In every meeting we make clear to potential investors that we have a reputation for sound regulation and that our approach in this new area will be no different. Binance have been equally as clear that they want to work with us to promote that transparent and well regulated environment as their business' success depends on these very same factors that have served Bermuda so well.

I am pleased to be joined by Changpeng Zhao, the CEO of Binance and Ying He, the co-founder of Binance and I wish to thank them and their team for their vote of confidence in Bermuda and in the leadership of this Government as we continue our aim to bring economic development to Bermuda and to make Bermuda the centre for the future of the blockchain world.

Thank you.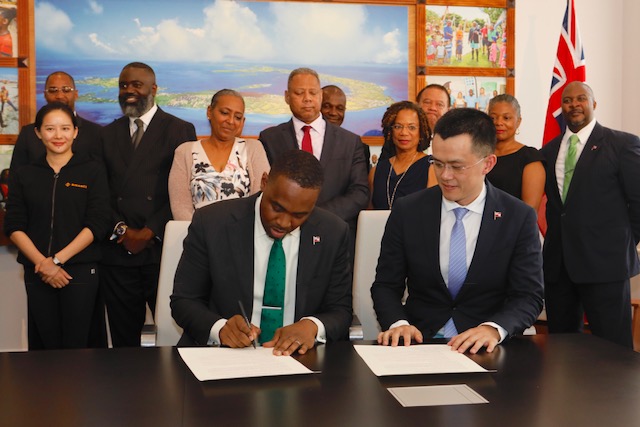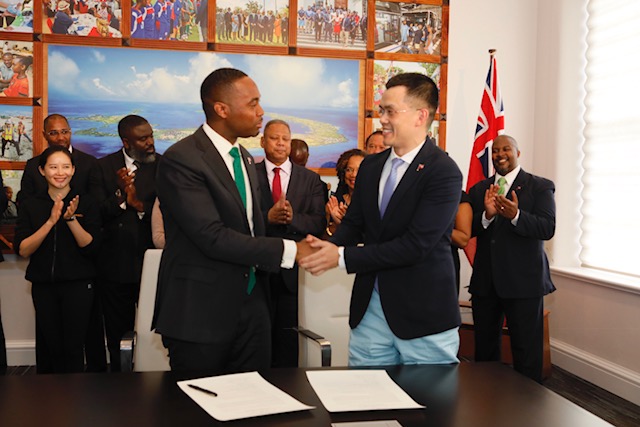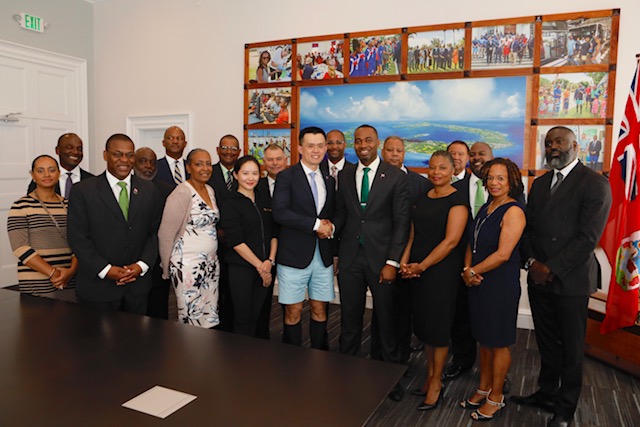 Read More About
Category: All, News, Politics, technology, Videos