[Written by Don Burgess]
An American woman is celebrating her birthday by swimming around Bermuda to raise funds for prisoners to be able to perform Shakespearean plays.
Sarah Eismann is doing the 37-mile swim as one of several fundraisers for the cause she believes in., Shakespeare Behind Bars.
Screenshot of the tracking page taken at 2.50pm today: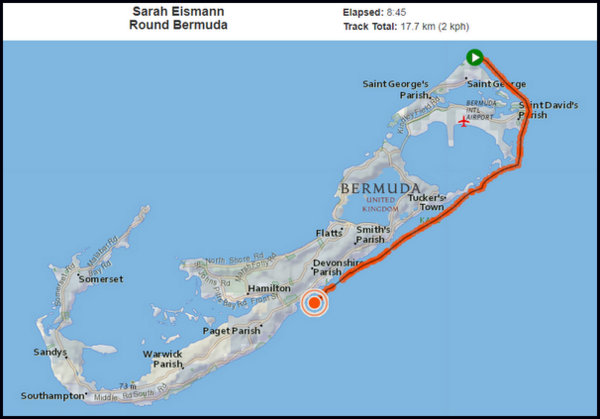 So far she has raised $3,187 of her $10,000 goal on her GoFundMe Page. In helping raise awareness about her swim she posted on that page "I am going to swim with the sharks to raise awareness and funds for Shakespeare Behind Bars!!
"Using exclusively the works of William Shakespeare, Shakespeare Behind Bars offers theatrical encounters with personal and social issues to incarcerated and post-incarcerated adults and juveniles, allowing them to develop life skills that will ensure their successful reintegration into society."
Photo via her Instagram account: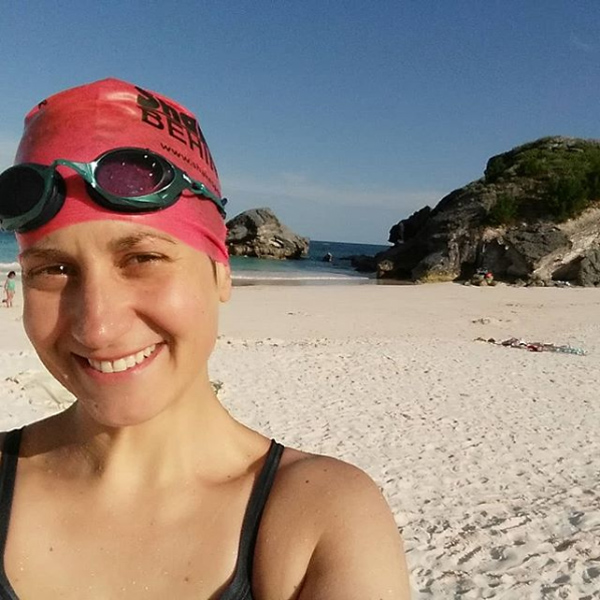 The Shakespeare Behind Bars program is in seven prisons, two in Michigan and five in Kentucky.
Ms Eismann turns 40 today [June 21, 2018]. She also has other swims scheduled for the rest of the year in Hawaii and Barbados among other places. She will be back in Bermuda on October 8 to do the Bermuda Round the Sound Swim.

Read More About