[Written by Don Burgess]
The Cumbermack and Smith families were presented with cheques yesterday totaling more than $10,000.Both families have young children, and tragically had a parent die recently.
Rosa's and Chopstix Fusion teamed up with Gosling's so that 100 per cent of the proceeds in the month of September for the sales of the cocktail 'Purple Promise' was donated to the Cumbermacks and Smiths.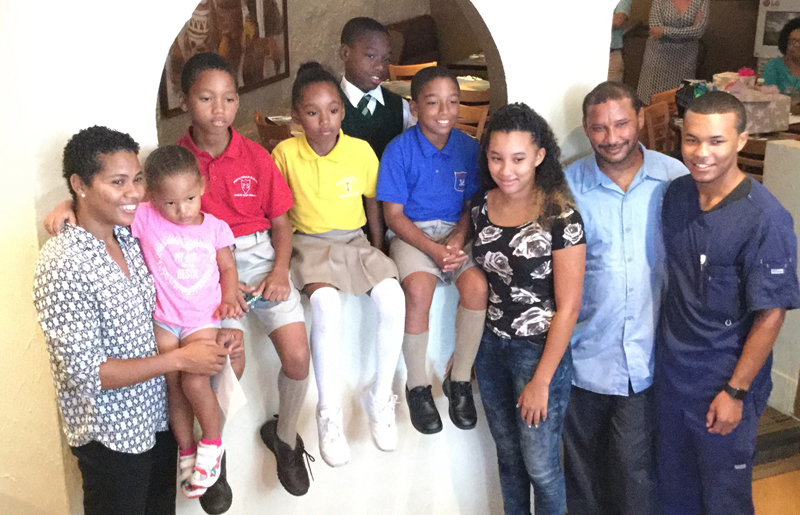 Patrina Cumbermack and Nakia Smith were presented with the cheques at a surprise luncheon for their families on Tuesday at Rosa's.
Besides the cheques and the meals, Lindsay Durham, Bermuda Restaurant Group manager, presented each of the children with presents.
Ms. Cumbermack's husband Jerome lost his life in a motorcycle accident last year.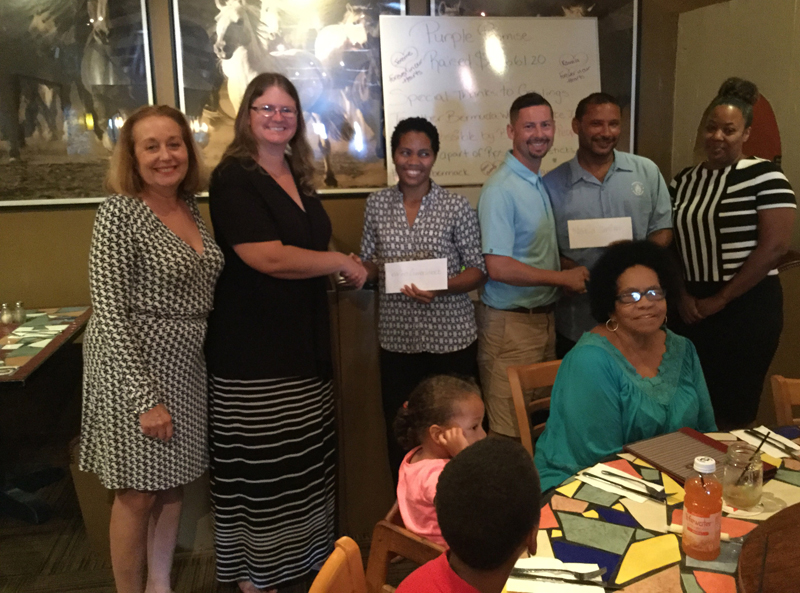 She said: "This is so surreal to me. It means the world I honestly never thought that we would be considered as a family to be considered for a fundraiser like this.
"We are really blessed that Rosa's in conjunction with Gosling's and Chopstix have thought about families in need — especially those with children — We are so blessed and fortunate and thankful to everybody.'
Ms. Cumbermack was moved to tears when she received her cheque.
"I lost my husband and it's really hard to be without him for and to raise these children so to know that there are others that are out there thinking about us is overwhelming."
She said her intentions for the funds will be used "as an investment into my children's education."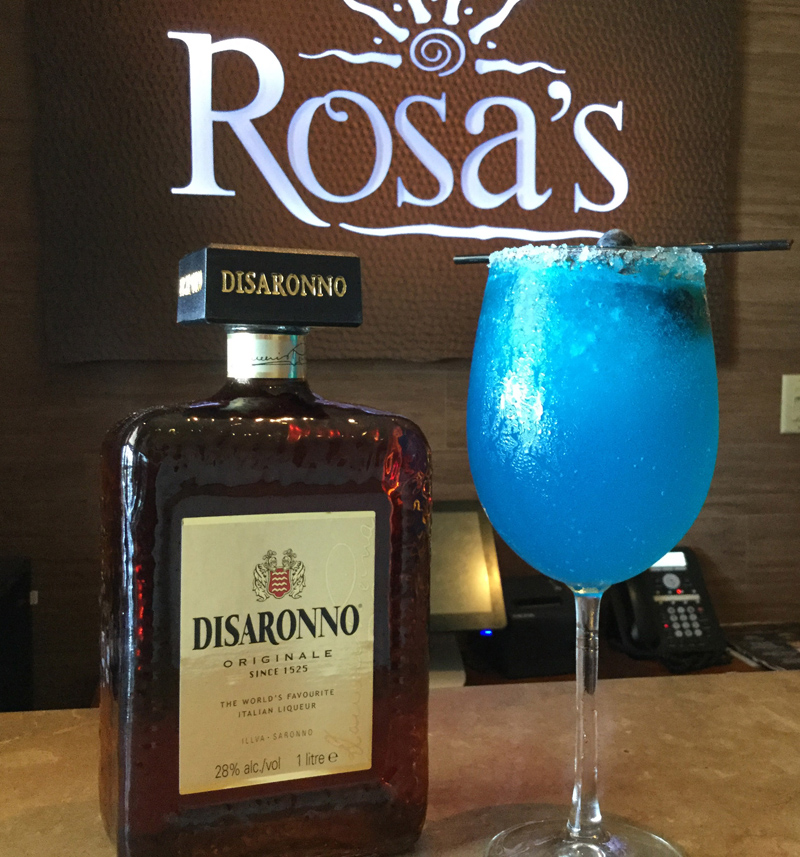 Mr. Smith added trying to make ends meet on one salary was difficult and the money will help in many ways. His wife Kamala died recently following a five-year battle with cancer.
He was also extremely grateful to Rosa's and Gosling's and to the community that came out to support this initiative.
He said: "It means a lot, especially walking into this  [the free meal and the gifts], we weren't expecting this. This will help in a lot of ways."
For their next charity promotion, Rosa's and Chopstix are joining forces with two the Foster Parents Association and Big Brothers and Big Sisters.
There are currently over 80 children in Foster Care and over 200 children that are part of Big Brothers and Big Sisters. Rosa's and Chopsticks will be selling the Winter Wonderland cocktail to raise money for these two charities from October 1 to December 17, 2016.
Read More About