If you envision paper mache as something you created dubious looking items out of as a child in art class, Janet Percy's art show 'Reef Roamers' will single-handedly change that impression, with her marine themed paper mache art show displaying an array of intricately designed ocean life.
Now on display at the Bermuda Society of Arts Gallery at City Hall, the exhibition by the 83-year-old artist features a wife variety of marine life including fish, turtles and even a mermaid.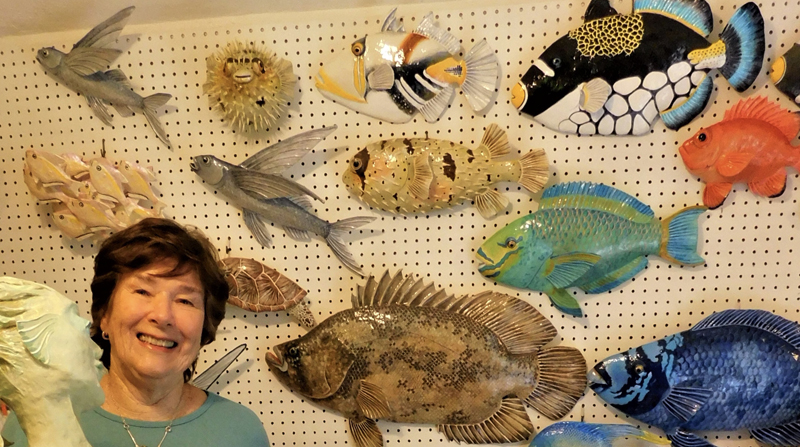 Eighteen years ago Janet Percy took a workshop on paper mache, creating her very first fish, and she was so thrilled with the result that she kept going and hasn't looked back since.
She perfected her technique over the years, exhibiting her works in four solo shows and also working on numerous commissions.
"She has decided this will be her last solo show but not her last fishtail. Her latest collection of 30 individually hand crafted one of a kind sea creatures has taken her two years to finish and is clearly a labour of love. You can see the hours of dedication put into each piece as they literally seem to jump off the walls at you," a spokesperson said.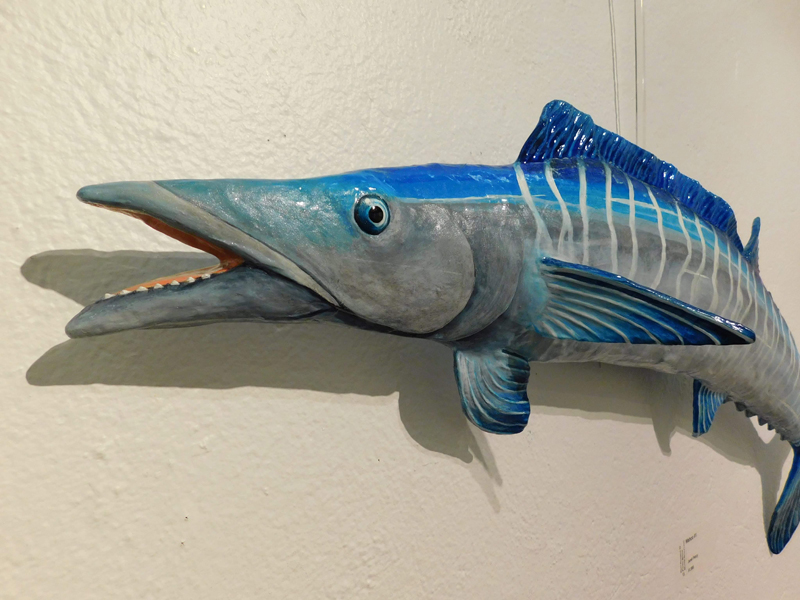 "Each reef roamer starts with a concept drawing, followed by cardboard and paper cut outs layered together. No molds or presses are used in any of Janet's work and they are all completely individual.
"Next they are covered in her own secret recipe of paste and paper and each layers is dried. Next comes sandpaper and up to 10 layers of acrylic paint.
"Her most important focus starts with the eyes which she carefully researches both in reference books and photos from the web before perfectly capturing the life and personality of each fish. Their coloring is spot on and each twist in a fin or backwards look to the eye all add to their life like effect.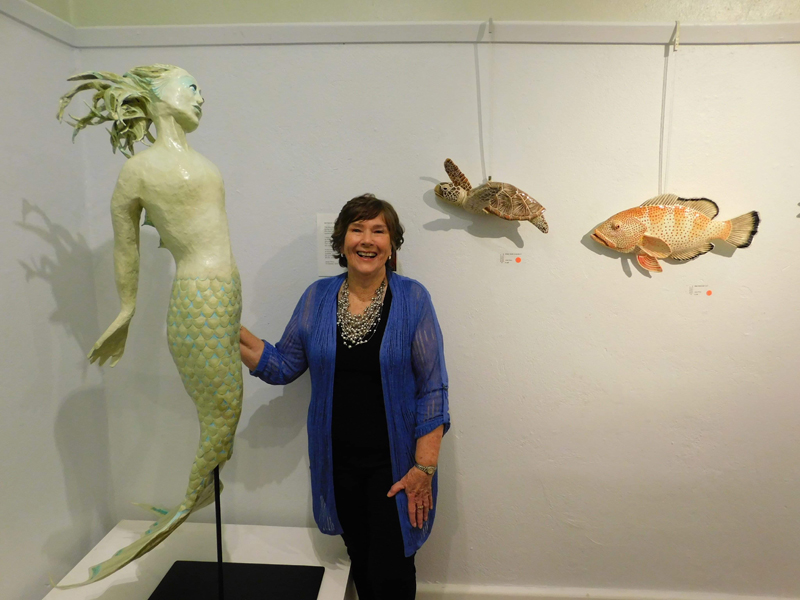 "Viewers to this year's show are in for an even bigger treat than the usual ocean dwellers. There just caught in the corner of your eye something shimmers, pushes off of the ocean floor and rises gracefully to the surface.
"Poised in the middle of the gallery floor floats a mermaid. Eyes wide and scales glittering she calls forth magic. Named Muriel after the artist's late mother, who was a part of many fascinating conversations about what a real mermaid would look like.
"Her journey has been long but expressive, each hour spent crafting revealing a new challenge and new part of her character. She is just the beginning of the more fanciful direction Janet hopes to go in next.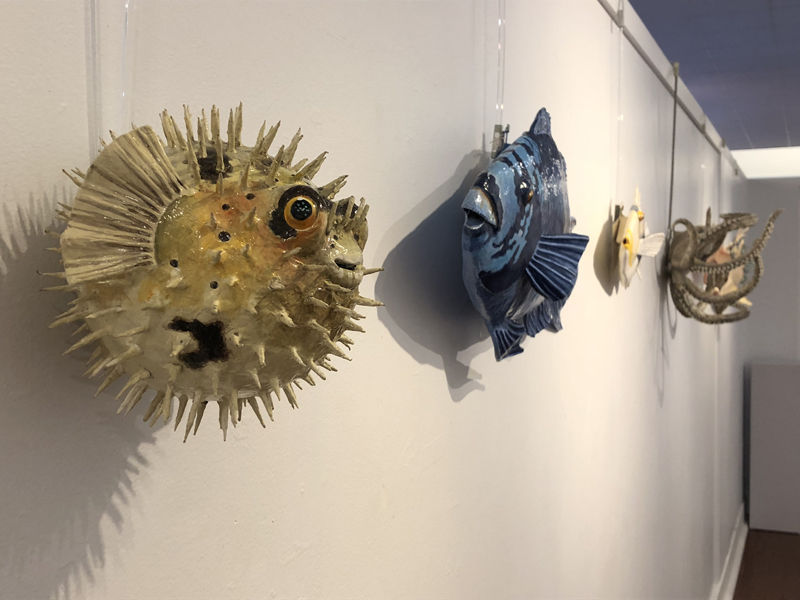 "Janet can't wait to create more sea creatures like Muriel but this will be the last time to see so many in one place so make sure you don't miss it.
"At 83, Janet is full of life and has many more projects and goals to accomplish including getting back into watercolor painting. She hopes that these latest fish will find good homes and be well cared for by collectors from around the world who will treasure them.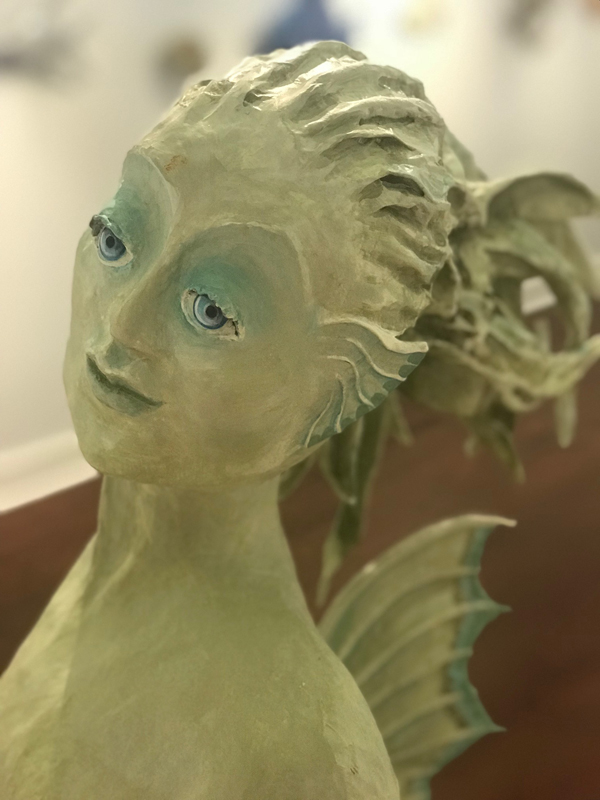 "Ms Percy will be available to talk during the run of her exhibition 'Reef Roamers', so please feel free to stop by and meet the artist Mondays, Wednesdays and Fridays from 11.00am – 12 noon."
The gallery is open from 10.00am -4.00pm on Monday – Friday and from 10.00 -2.00pm on Saturday. Admission is free, and Ms Percy's show continues until November 6th.

Read More About
Category: All, Entertainment, News