"With the vacating of the old Bank of Bermuda building by HSBC at Albuoy's Point, the perfect opportunity has arisen for the City of Hamilton to carry out a revamp of the park," the City said today.
"The Bill Ming sculpture, Against da Tide, which occupies the sidewalk at the entrance to the building on Front Street, is currently owned by HSBC and was installed as the required public art component for HSBC's Harbourview Building.
"HSBC has offered to donate the sculpture to the City if it can be suitably relocated. To that end the City has been working with local firm, Cooper Gardner, to develop a relocation plan to include a redevelopment of Albuoy's Point.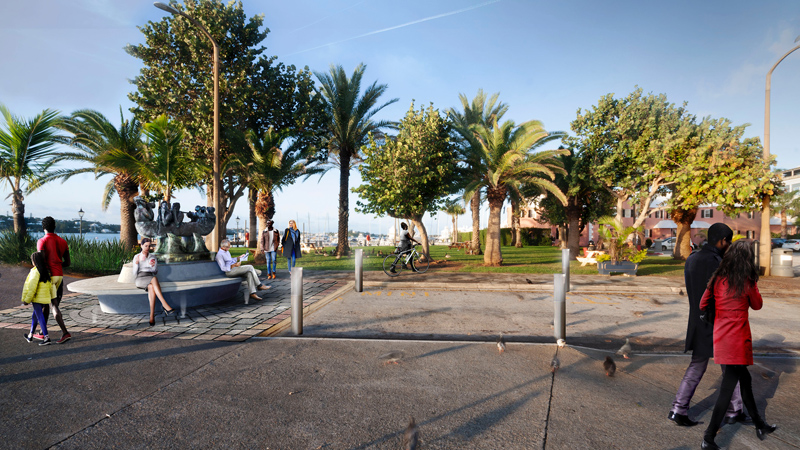 "The upgrades will include improved seating and shade, up-lighting of the existing trees and revitalization of the pedestrian areas for accessing the park as well as the waterfront. Also included in the plan is the relocation of the Jarvis Bay Memorial to a better place of prominence within the park.
"Upon planning approval, the City will issue further public updates about the start of the work and when it is estimated to be completed."
The Albuoy's Point revamp plans follows below [PDF here]:
Read More About