Students from across the island painted murals on the wooden hoardings that surround the Point House [formerly the HBSC building] construction site, with Mount Saint Agnes Academy winning the first place.
Last week the students took part in an art competition dubbed as "Point House School Mural Project", which was hosted by the Green family in partnership with the Bermuda National Gallery [BNG]. The theme of the murals was "My Bermuda".
All schools that took part received a donation of $1,000 from the Green family, in addition to any prize money. Participating schools were:
Bermuda Centre for Creative Learning
Bermuda High School
Bermuda Institute
Clearwater Middle School
Mount Saint Agnes Academy
Saltus Grammar School
Sandys Secondary Middle School
Somersfield Academy
Warwick Academy
Whitney Institute Middle School.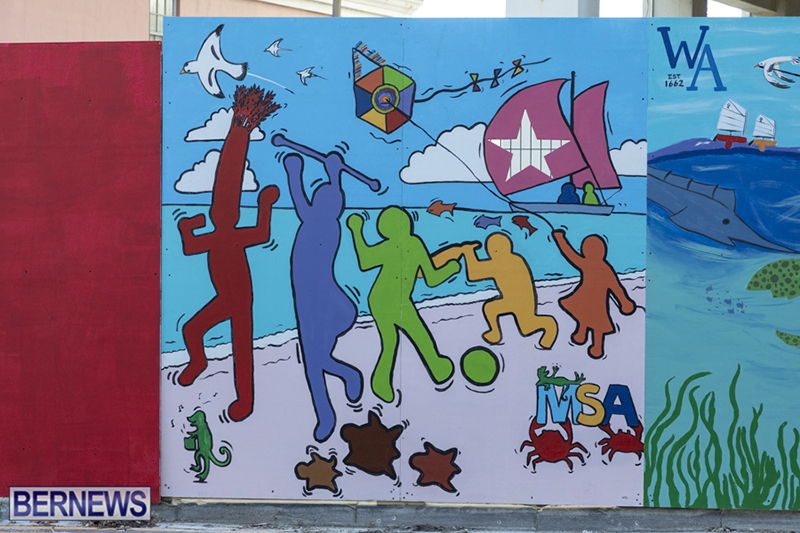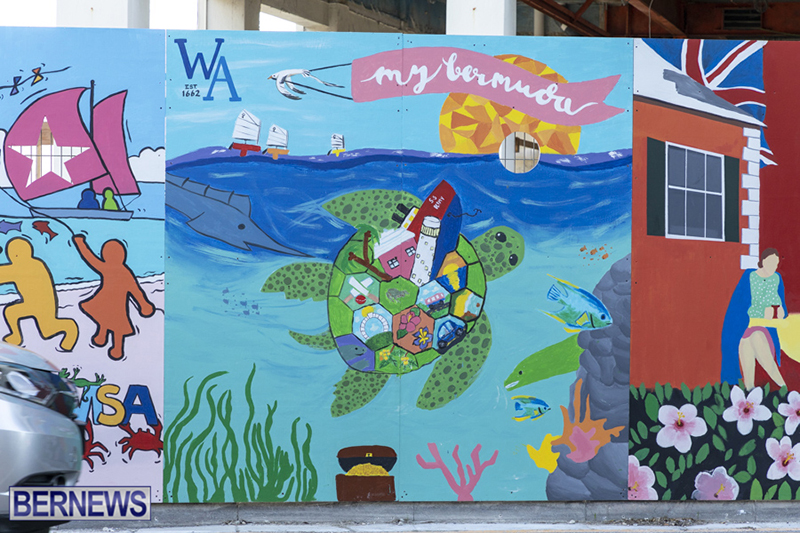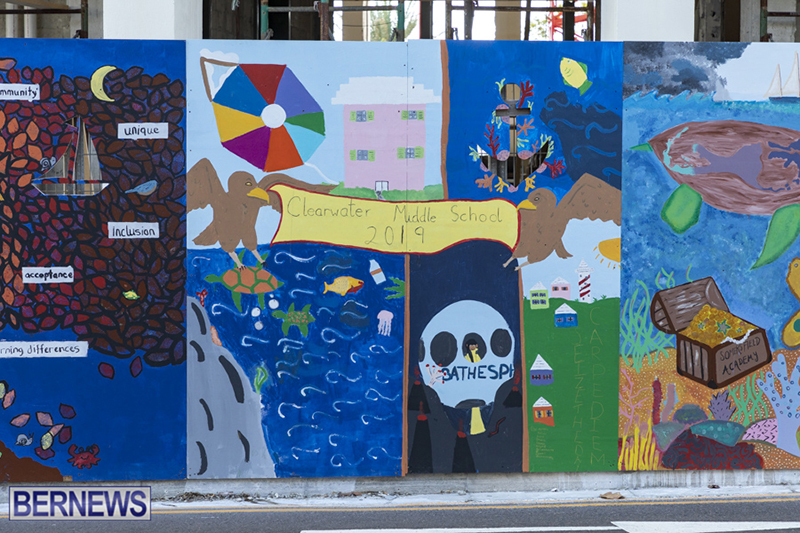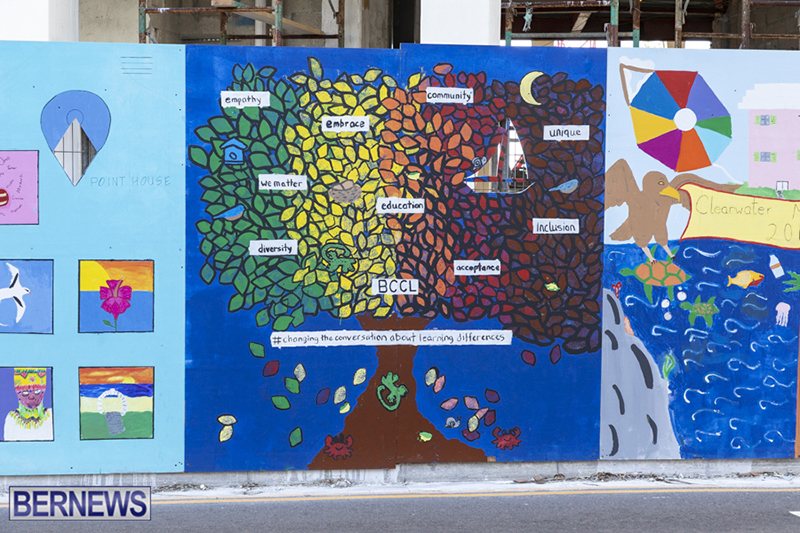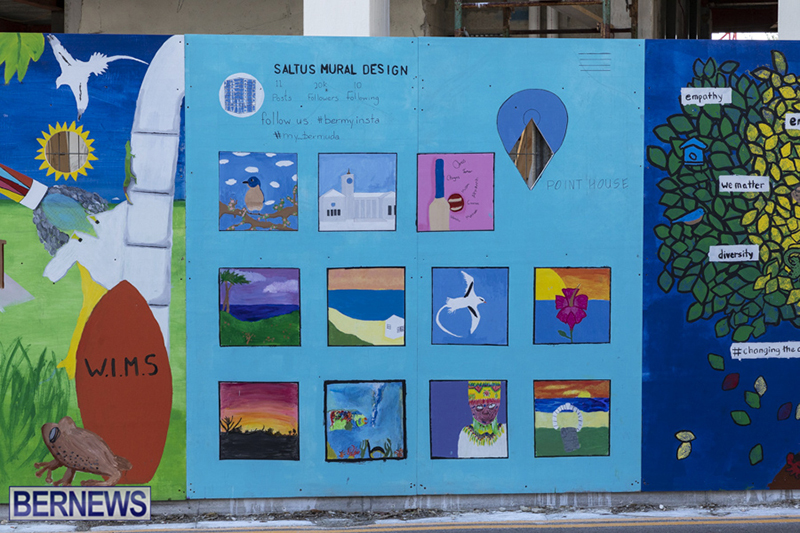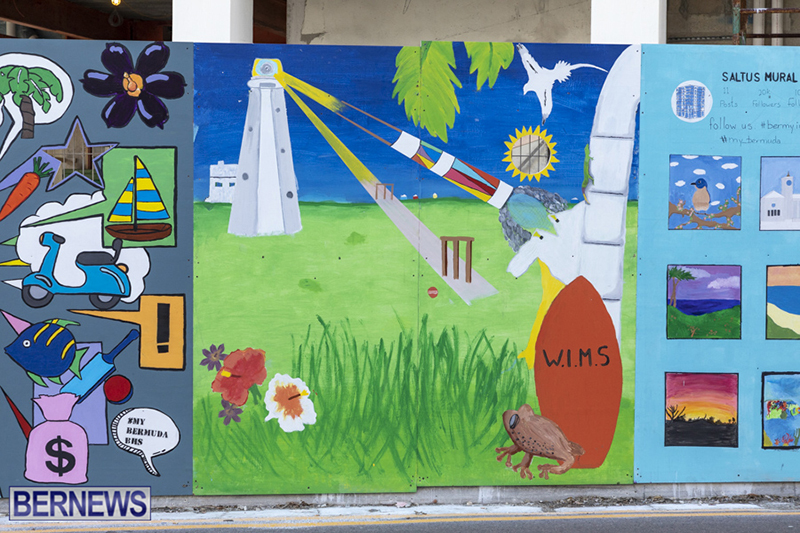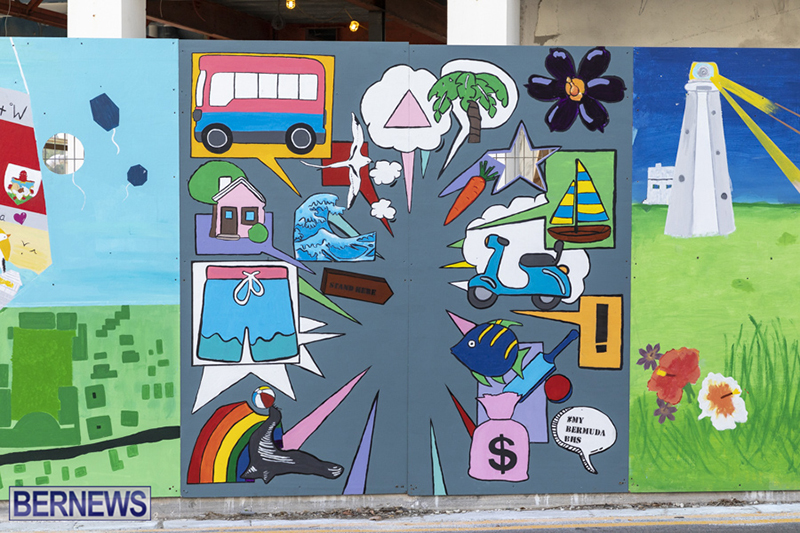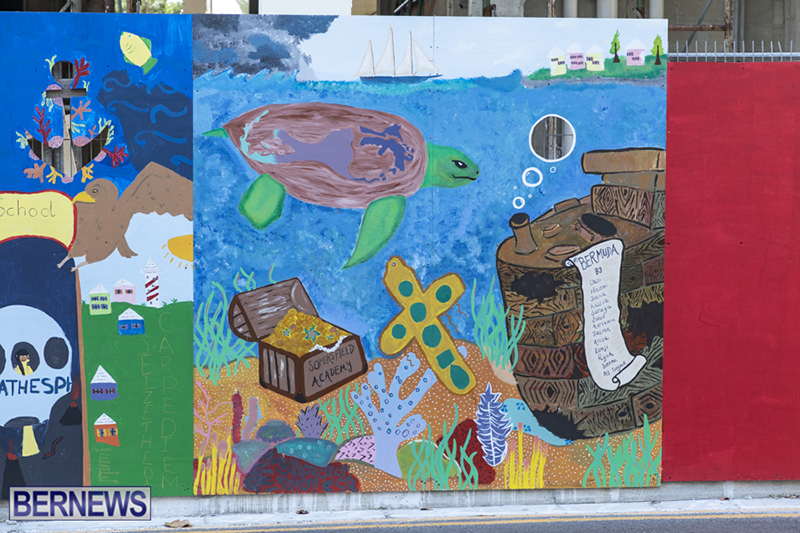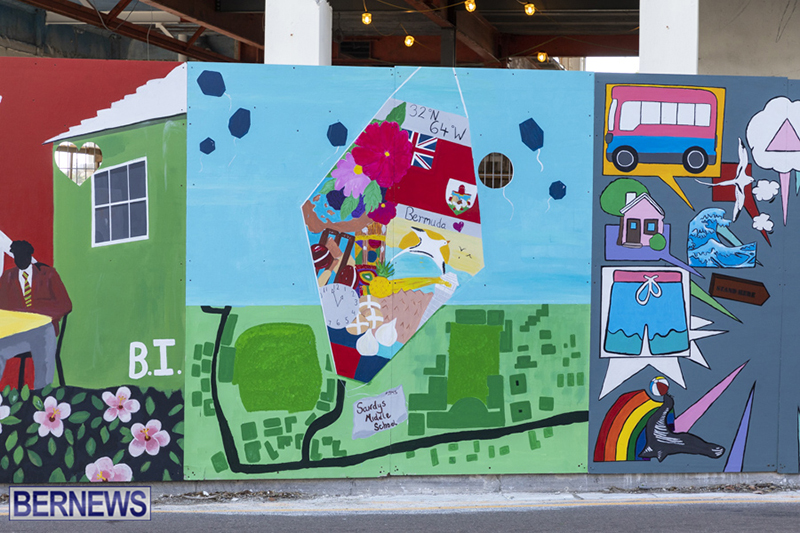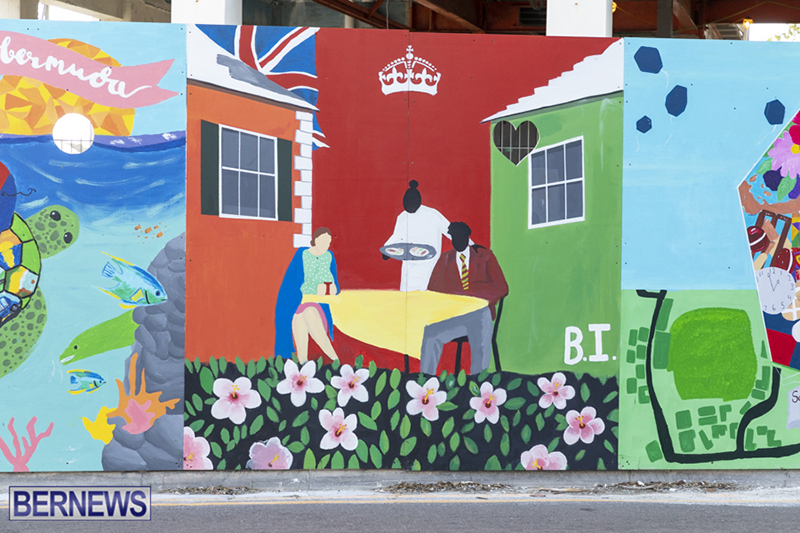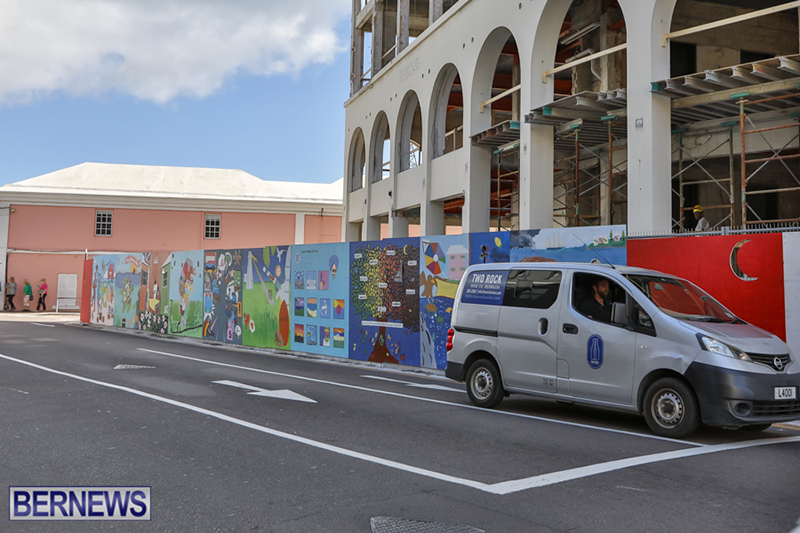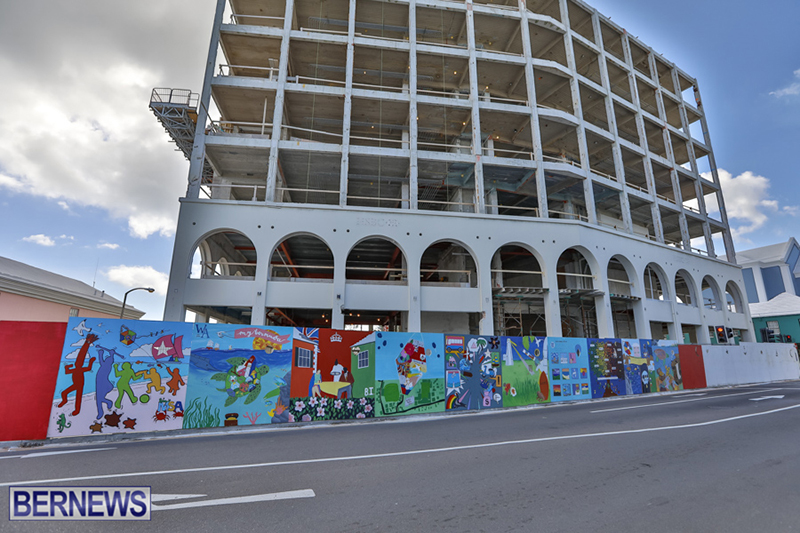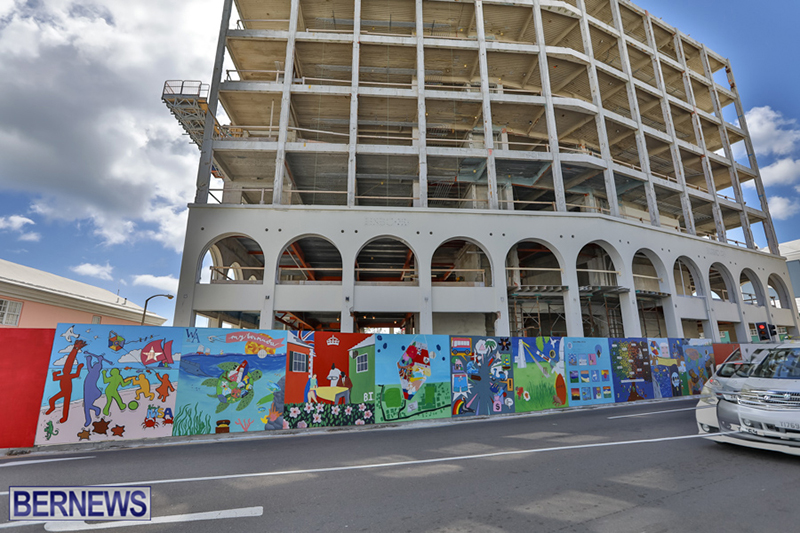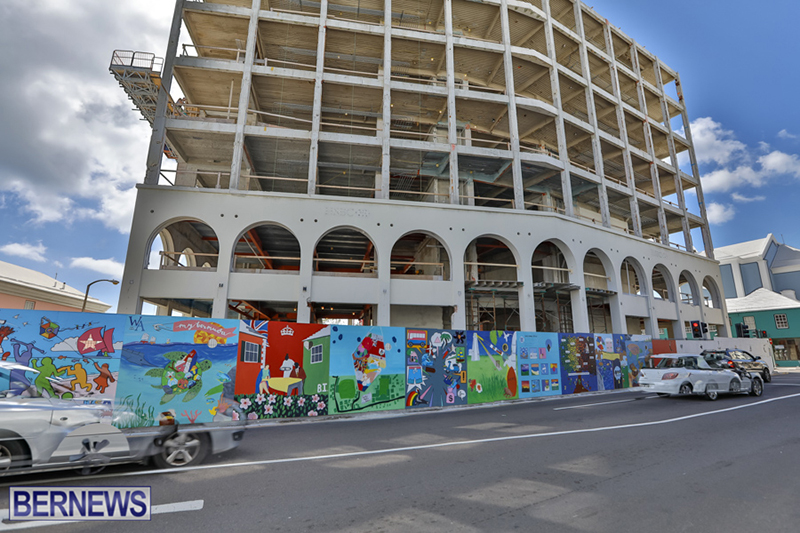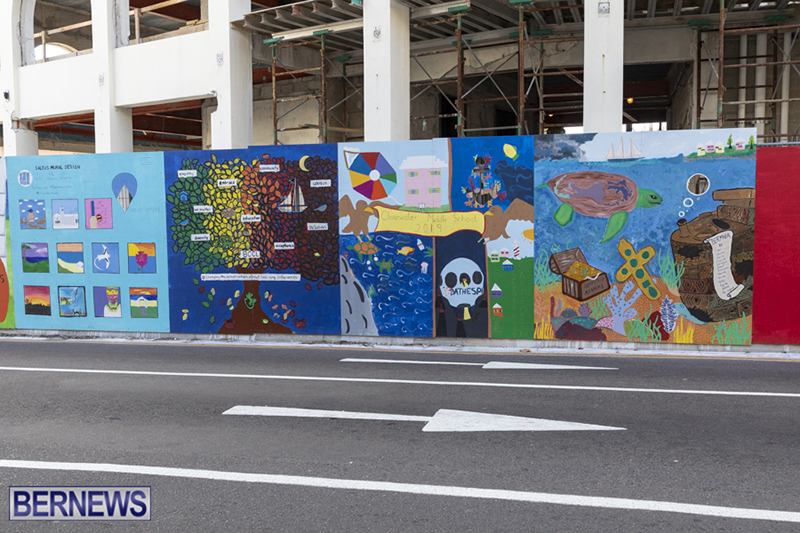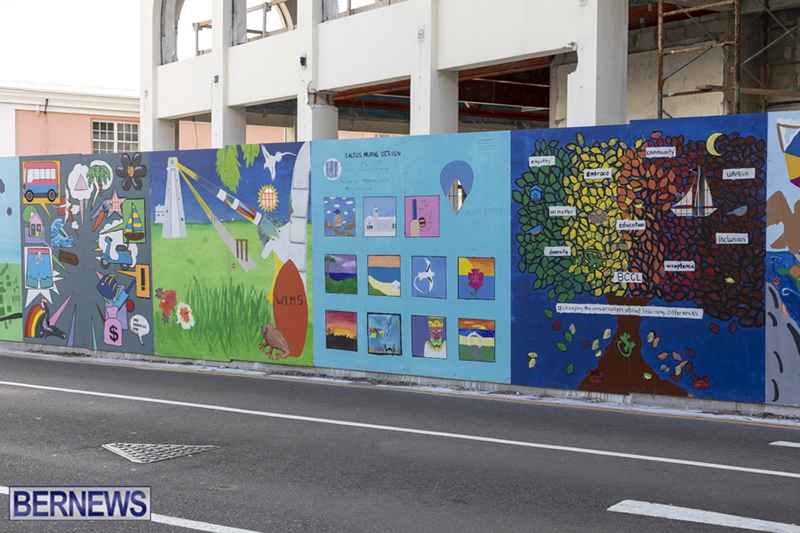 Read More About