The installation service for Dr. Roxanne Haynes, the first female Bishop of Bermuda and the Caribbean region of the United Fellowship of Churches International, was held on Sunday [Dec 1].
A spokesperson said, "On August 17, 2019, Arch Bishop David J. Billings III, Chief Apostle of the United Fellowship of Churches International [UFCI], consecrated Dr. Roxanne Haynes at the fellowship's annual Holy Convocation in Raleigh, North Carolina.
"As the original ordination service was held in North Carolina, the service held on Sunday was an Installation Service, which publicly ratified her appointment as the Bishop of Bermuda, Guyana and the Caribbean.
"Bishop Billings, along with Bishop Christopher Paul, the Presiding Prelate of UFCI, performed the auspicious ceremony. Several international bishops from New York, North Carolina, Atlanta, Washington also participated in the ceremony.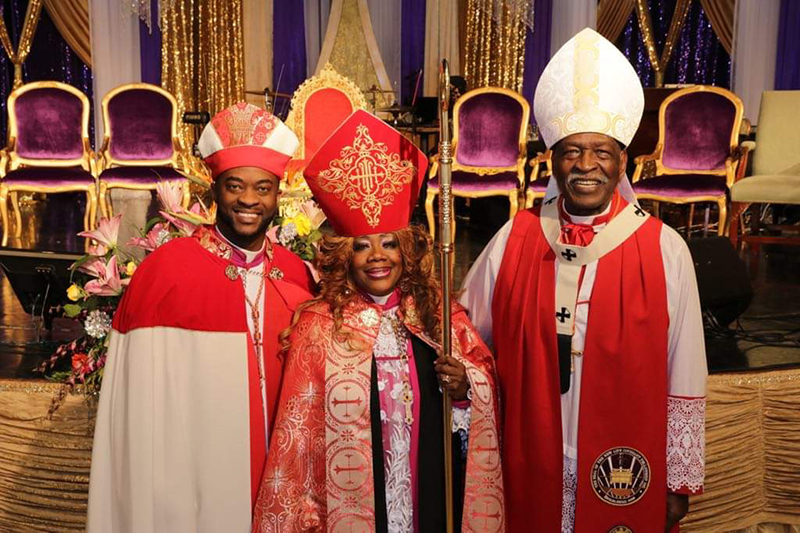 "The ceremony was recorded and will be internationally aired on the Total Christian Television network.
"Bishop Haynes is carrying on the work of her late husband Bishop Christopher P.L. Haynes, who passed away six years ago. In her remarks to the congregation, Bishop Haynes referenced Isiah 49:1-3
"1 Listen, O isles, unto me; and hearken, ye people, from far; The Lord hath called me from the womb; from the bowels of my mother hath he made mention of my name.
"2 And he hath made my mouth like a sharp sword; in the shadow of his hand hath he hid me, and made me a polished shaft; in his quiver hath he hid me;
"3 And said unto me, Thou art my servant, O Israel, in whom I will be glorified."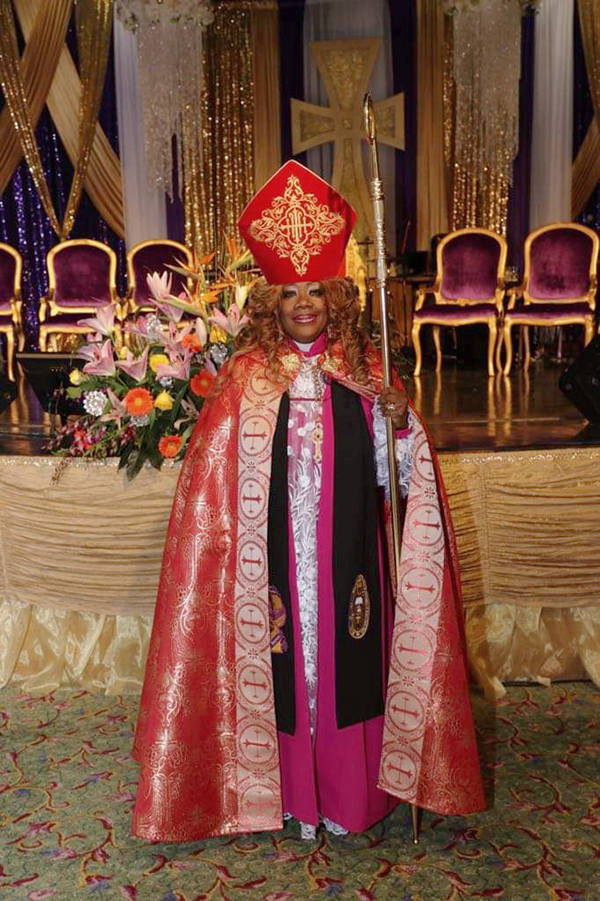 "She highlighted that this scripture confirms that God has a plan and purpose for our lives before we are born, that will always be carried out. He has specifically designed our destiny and our future." She also encouraged the congregation not to give up on their dreams or goals."
Bishop Haynes said, "If you desire to attain something or God has declared a Word over your life, it will always come to past no matter how long it takes. For me it took 17 years after the Word of the Lord came to past that I would become a Bishop. But today we see the manifestation of His Word. So you must hold fast to the promises of the Lord."
The spokesperson said, "Bishop Haynes is the first female Bishop in the UFCI and the first female Bishop in Bermuda."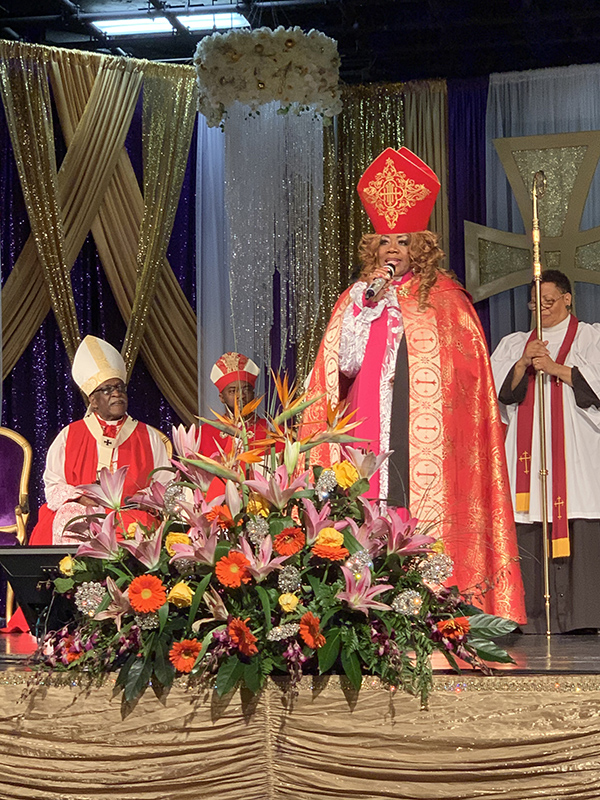 "Notable guests in attendance included:
"The Honorable, Wayne M. Caines JP, MP [on behalf of the PLP]
"Senator Marcus Jones [on behalf of the OBA]
"Several international bishops and pastors from New York, North Carolina, Atlanta, Washington, Bahamas and Guyana.
"Several local pastors from various denominations including the A.M.E. and New Testament Church of God."

Read More About
Category: All