[Written by Joseph Sroka]
The enthusiasm from the Phase One U.S. – China trade agreement was quickly tempered as fear of the economic impact of the Coronavirus on global growth seeped into the markets. Major market averages saw their first weekly decline for the year.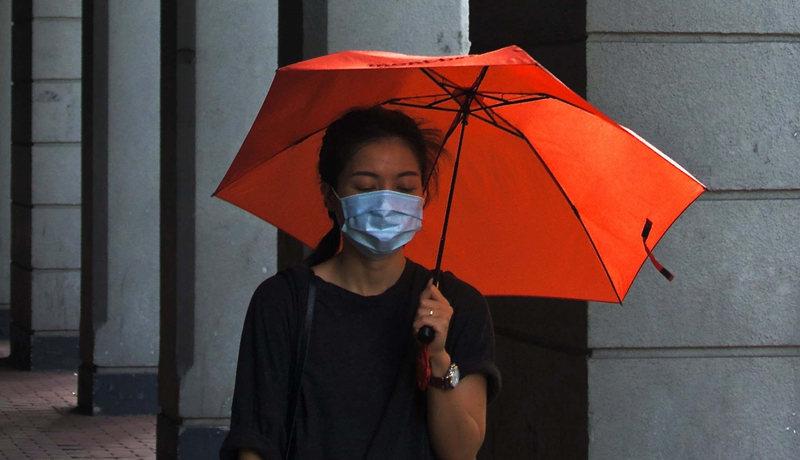 Despite the headline health scare, corporate earnings reporting season rolls on. With 85 companies having reported 4Q earnings, 68% have exceeded expectations, 8% have been in-line and 24% have been below expectations.
Current consensus expectations are for a year/year EPS decline of -0.5% on revenue growth of +4.5% versus last week's consensus EPS decline -0.8% on revenue growth of +4.4%. Another 141 companies are scheduled to reporting earnings this week. Current consensus expectations for full-year 2020 earnings for the S&P 500 are +9.5% year/year with revenue growth of +12.1%.
This coming week the Federal Reserve holds its first meeting of the year. Based on recent commentary from the Fed, we expect they will hold short-term interest rates steady in their targeted 1.50% to 1.75% range.
In our Dissecting Headlines section, we look at the impact of the Coronavirus.

Dissecting Headlines: Coronavirus
A Coronavirus is common virus that causes an infection in the nose, sinuses, or upper throat. While most coronaviruses are not dangerous, there have been some recent situations where higher than normal death rates have resulted.
The severe acute respiratory syndrome [SARS] outbreak in 2003 caused 774 deaths. The Middle East respiratory syndrome [MERS] outbreak from 2012 to 2015 caused 858 deaths.
The current Coronavirus was identified by the World Health Organization this month with its source in Wuhan, China. The situation is still evolving, but the outbreak has caused almost 100 deaths in China and five cases have been reported in the U.S. from travelers arriving from China.
The potential for a slowdown in economic activity, mainly centered in travel and tourism, caused a decline in airline, hotel and casino, and other travel related stocks late last week.
Economically sensitive sector such as energy also declined. It is far too early to gauge any significant economic impact from the current Coronavirus outbreak, but the stock market is quick to re-price risk when uncertainty emerges.
- Joseph Sroka, CFA, CMT. Director of the BIAS Group of Companies

20 Most Recent Opinion Columns

Opinion columns reflect the views of the writer, and not those of Bernews Ltd. To submit an Opinion Column/Letter to the Editor, please email info@bernews.com. Bernews welcomes submissions, and while there are no length restrictions, all columns must be signed by the writer's real name.
-

Read More About