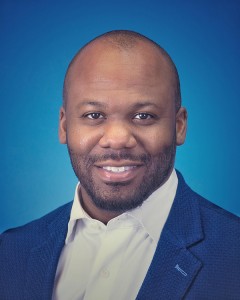 [Written by Dr. Ricky Brathwaite]
The "Bermuda Health Plan" is an updated design of the current "Standard Health Benefit". This Benefit was established in 1970 through the Health Insurance Act as a way to ensure that residents of Bermuda are protected against being sold health insurance that may not be beneficial to their health and financial situations. More specifically, it established a minimum level of services that a company must cover to be considered a health insurer.
Think of the possibility of a new company entering the market and selling someone a health policy that only includes coverage in the event that you tear your Achilles tendon [I have torn this tendon twice so I think it serves as a good metaphor]. Allowing a new insurer to only cover tendon tears, would also mean that an employer, who was required to provide health insurance, could technically purchase a health insurance policy for their employees that did not protect them from health conditions or events that could bankrupt them. This would go against all principles of Universal Health Coverage.
Currently, the government of Bermuda sets these core benefits, and the insurance companies must sell them to you when they sell any health insurance product. This inclusion is non-negotiable for health insurers. Your insurance policy must include these specific services at regulated prices per the Health Insurance [Standard Health Benefit] Regulations 1971. This governmental intervention in healthcare is longstanding.
As lifestyles have changed, so too has what is required to protect the public's health. You may be asking yourself, why does a government [today's or the former] care what the people are protected from? The simple answer is that countries are made up of people, and an essential part of being a country is being able to give everyone a decent standard of living. This standard of living is what we often coin in technical terms as our economy.
To have a sustainable economy, you need to have a significant volume of productive people that contribute to it. These individuals must not only take from the proverbial pot, but they should also be expected to put into the pot as well. So it is in the government's best interest, and also all involved in the economy, to make sure the population, as a whole, is as healthy as it can be.
The Standard Health Benefit was initially used to support health by guaranteeing the coverage of care in the hospital. In other words, if you tore your Achilles while working, you could go to the hospital and get it fixed – allowing you to get back to work as soon as possible. This process not only protected your employer against extended loss in productivity, but you as an individual against not being able to support your family as a result of the injury or the cost of the care. It can also be said that this model works by keeping those who work, healthy enough to support those who are too young to work, or those who have passed their most productive working ages.
Standard Health Benefit used to be called Standard Hospital Benefit. In 2015, the Hospital part of the name was changed to Health. This change was made because it was agreed that some of the services that were set aside to be done in the hospital could actually be delivered by the broader health community. For example, a diagnostic imaging exam for that Achilles tear could be done in facilities other than the local hospital. As a result, the government required insurance companies to cover select services that originally could only be done in the hospital at approved community locations.
We are now at another crossroads where we realise that even "Standard Health Benefit" as the descriptor for services that used to only be done in a hospital but can now be done in the community, is not comprehensive enough for our needs. Today's existential problems of torn Achilles tendons have now been joined by a diverse set of less acute conditions, which require more holistic approaches.
That tendon has morphed into chronically high levels of sugar in the blood and high pressure in the arteries. These things are harder to fix than a torn Achilles because they are not only physiologic but also educational, socio-economic, environmental, and personal. As a society we have also quickly matured to better understand the importance of mental health care and the challenges involved in developmental disability.
We better understand the implications of aging and potential strategies to prevent early-onset dementia. We know more about back pain and non-invasive surgery. As a society we are also beginning to realise that long term care is not just a financial issue but also relevant to the health system.
The insufficiency of this term "Standard Health Benefit", also reflects a need to think of protecting the public's health less in terms of a reactive "benefit" and more strategically in terms of a "plan" — a plan to protect our country's future. This plan has to be forward thinking and acknowledge what it means to be productive going into 2020 and beyond.
We have to acknowledge the continuing evolution of what the global marketplace requires in many workplaces; the requirements of critical thinking and oversight of automated processes in sedentary environments, whereas the past often required more manual labor. These global changes do not mean that the concept of the economy has changed, however it does put more onus on governments [and the private sector] to be more creative in how they protect the whole of a person and not just their connecting tendons.
In comes the "Bermuda Health Plan". The associated proposals at their core are intended to recognise that isolated health service delivery must morph into more proactive prevention and more integrated and flexible programmes. This is especially important as we better understand the causes and impacts of non-communicable chronic conditions.
As a medical community, our health professionals must be lauded for doing really amazing things to reverse the symptomology of these conditions through the advancements of modern medicine. Such advancements are helping us to live longer and manage our quality of life.
However as we applaud their immeasurable medical contributions, our typical workers still retire at about the same age; and during those mid to later years are requiring a multiplicity of intensive and expensive care plans for lifestyle diseases that have been picked up along the way.
These conditions are creating significant cracks in our economic pot, and the reality is that we as a society cannot, in the long term, afford –in health nor financial terms– the slow leak coming from these growing cracks. These conditions are the modern drivers of change, and no one, regardless of income or status, is immune to the risks associated with today's profiles of disease.
Along with an emphasis on prevention and multi-disciplinary collaboration, there is another aspect of the proposed plan that is significantly different. A question has been raised in consultation rooms for over a decade, "If this package of services is intended to provide the public with essential protections, shouldn't it be available for purchase?" The reality for most has always been that the market does not typically sell it. Legislatively it is possible, but fundamentally there are some flaws that are more magnified in today's healthcare reality.
The current Standard Health Benefit does provide local catastrophic cover [100% local hospital coverage], but not much else. Today's conditions require more case management and coordination of different community providers. They require more health education and counselling on diet. They require more comprehensive approaches than we have ever needed before, and sometimes they even require obtaining care overseas that is not available locally.
Right now, the required coverage under Standard Health Benefit is still too local hospital heavy and too prevention light; and unfortunately these are not your great-grandfather's healthcare needs, this is the new world when it comes to our health. However, let me also make a disclaimer: there is risk in every health insurance product and each consumer needs to be very aware of what risks they are willing to live with.
So while the Bermuda Health Plan seeks to intentionally give people a viable choice to buy in a legislated package, the totality of the risks must be carefully weighed and robustly informed when potentially deciding to only make that purchase.
The concept of allowing individuals and groups to buy the legislated set of benefits as its own product is not meant to overcomplicate an already complex health system. It is meant to provide additional confidence in the minimum standard of care that is expected for everyone, and to provide a reasonable alternative for those seeking a more affordable and viable option.
Although this is not Standard Health Benefit morphing into the Health Insurance Plan [HIP], this redesign does shine a bright light on our current safety net products. To be transparent, the Bermuda Health Council believes that today's government HIP is not an ideal package for many at high risk for health complications whom also may be purchasing HIP based on its greater affordability.
The reimbursements are low, the copays too high, the risk pooling is imbalanced, there is no prescription medication coverage, not enough case management, and not adequate integration with the public health initiatives. So while HIP is meant to serve as a safety net for a significant number of residents dealing with the types of conditions we are burdened with in this new world, it is our view that our current safety net has too many holes.
The beauty of free market capitalism, if properly coordinated with government interventions, is the opportunity to provide additional products that people want and need, or employers want to purchase for employees. This is a far cry from some systems of socialism where such free market opportunities and potential market gains are not allowed.
This is also different from strict National Health Insurance schemes where the only option that exists for any health insurance coverage is what the government provides. The hybrid public-private unified model is relying on both the public and private markets to protect this island's residents. The percentage allocation of that responsibility for the protection is still being discussed in public forums and soon to be commenced working groups.
There has always been a symbiotic role that these stakeholder groups provide, and the truth is that the health system does not function without true collaboration between both. Our island's health insurers have always done an excellent job of providing innovative and value-added supplemental benefits on top of the core package they are required to sell, and since every life has a unique health path, it is great that those options are present and their existence will continue to be required by the masses.
In the spirit of collaboration and to keep the price of protection more stable, it is actually rational to begin treating the population as one large team. In the past this has been done on paper, in the form of community rating the Standard Premium Rate [the cost of Stand Health Benefit plus the Mutual Reinsurance Fund], but such pricing has not always been carried out in practice.
When thinking about moving to a team approach or leveraging the concept of solidarity, the success of this Bermuda team is dependent on the success of its weakest parts — in the same way that the success of that pot in our economy is dependent on optimised contributions or the ability to reduce unnecessary withdrawals from every member of society. We all need a healthier society to manage the economy of the future and to uphold the sacred parts of culture that only a good level of health can shoulder.
These cultural conversations must include open dialogue about our willingness to maintain and even enhance the very fabric of our society. From a fabric-of-society standpoint, we cannot continue to lose the cornerstones of our communities and families to preventable diseases, we cannot ignore the challenges we face in mental health and trauma, we cannot cast a blind eye to homelessness or unsafe homes, we have to face the real harms associated with poverty and loss of hope, we have to reduce negative parts of our diets and encourage the health of our students, we have to give women the best choices and chances to deliver and grow healthy babies, we need to continue to encourage safer roads and fewer alcohol related tragedies, we need to ensure that we have adequate supports for our disabled friends and neighbors, we need to educate our communities on healthy aging, we need to get more people into primary care offices and dental chairs. We need to attack these enemies of health much sooner and more aggressively.
So is the proposed Bermuda Health Plan, change? Absolutely. But maybe not change in the way you are thinking. This iteration of the same name definitely looks different, but the goal is the same: To ensure that everyone in society has the certainty that there are essential supports available to them as they go through life participating in the economy. An assurance that the main health needs are adequately covered without putting any of us at risk for financial ruin.
A goal that everyone can have options of more affordable coverage without a fundamental trade-off of good health outcomes. As such, the Bermuda Health Plan, the Standard Health Benefit, the Standard Hospital Benefit, are all variations of the same idea. Yes, changing a name can often lead to confusion and even a short term identity crisis, but such changes should never inherently alter the purpose of one's existence.
- Dr. Ricky C. Brathwaite, PhD, MS, MSHS; Acting CEO and Director Health Economics, Bermuda Health Council, [www.bhec.bm], a quasi-autonomous non-governmental organisation tasked with regulating, coordinating and enhancing the delivery of health services in Bermuda.

20 Most Recent Opinion Columns

Opinion columns reflect the views of the writer, and not those of Bernews Ltd. To submit an Opinion Column/Letter to the Editor, please email info@bernews.com. Bernews welcomes submissions, and while there are no length restrictions, all columns must be signed by the writer's real name.
-

Read More About