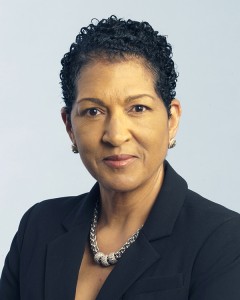 [Opinion column written by OBA MP Susan Jackson]
Unlike, I suspect, most adults, our children are natives to learning online. Toys are digital and internet connected. Smart toys with software and laptops are considered child's play [for the child, anyway].
My own children were forced into online learning during 9/11 and winter storms. As a family we had to quickly establish a routine for living at home together, juggling schooling, home chores and, of course, working remotely.
Online learning at home started by committing my full attention to children's learning for at least one daily activity and not be distracted by the news or obsessing over the crisis with family and friends.
What I found was that helping to school children at home was an opportunity for all of us to learn more and appreciate things like music, arts and science, online. Asking Google for online children's theatre, virtual art exhibits, and free academic tutoring has its advantages. It's immediate, no travel or standing in lines. No masks, either.
If you can, make things fun and interesting. For instance, decide as a family to explore the world. Take virtual tours of remote destinations, zoos, museums and national parks and try and keep the conversations going over dinner and before bedtime. If your children are young enough, maybe even turn the day's exploration into a bedtime story.
Online learning can open up new and interesting conversations as a family. Children are motivated to learn more, so they may continue to have genuine conversations with parents about subjects that are of interest to everyone.
Children may also have their own interests, and here begins independent learning about pre-historic dinosaurs, the solar system, the Amazon forest, music ….. the choices are endless.
Just one note of warning – always remember to turn on child protection settings, get children to take breaks from the computer for fresh air, exercise and creative activities like basic arts and crafts, cooking together and playing games.
When looking for inspiration, Mom and Dad, always remember to ask Google.
- Susan Jackson

20 Most Recent Opinion Columns

Opinion columns reflect the views of the writer, and not those of Bernews Ltd. To submit an Opinion Column/Letter to the Editor, please email info@bernews.com. Bernews welcomes submissions, and while there are no length restrictions, all columns must be signed by the writer's real name.
-

Read More About
Category: All, technology