[Opinion column written by Lorene Phillips]
Eric Schmidt, formerly the CEO of Google, said "everyone needs a coach/"
What is the definition of Corporate/Executive Coaching?
The ICF [International Coaching Federation] defines coaching as partnering with clients in a thought-provoking and creative process that inspires them to maximize their personal and professional potential.
Today, there are several models of coaching and businesses see coaching as a must have in their organizations.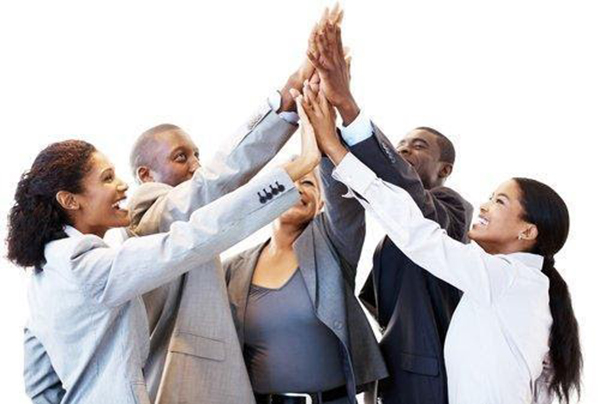 So, where did the term coaching come from?
The term coaching started in the late 1880s and was associated with mainly sports professions. Following through to the 1970s, there were various developments in psychology and in management prospective, including the humanistic movement in the 1960s which advised employers about why is important to treat their employees well.
During that time, coaching as we now know it, started to appear in training and management journals. This was also the beginning of using coaching to enhance employees' performance.
It was not until the 1970s that the term 'executive coaching' was introduced instead of 'counseling' and a decade later saw growth of the coaching process in businesses spreading into the 1990s, with more articles and many books written about this subject of coaching.
Who is coaching suitable for?
Most high-performing athletes have a coach to whom they attribute their success. So is the case in the business world and in an individual's personal lives. Coaching is important for anyone desiring to be exceptional at what they do and how they do it. Most successful people have a coach, even though you may never know it.
We hear in the news how an elite athlete, or in fact a team, would change coaches until they get the performance results or goals they are aiming for. These individuals would engage in exhaustive searches and pay large sums of money to find the right coach – the person that could instruct, inspire and motivate them to achieve their goal.
Why is it important to have a Corporate/Executive Coach now?
As we now know, coaching is not a new practice, yet many professionals [certainly in the early stages – mid-career level] are unaware of the strategic competitive advantage that the right coach can have on their career.
Coaching, at the right stage of your journey, can have a profound impact on your personal growth, professional development and career trajectory as a coach is right there with you during your journey supporting and cheering you along the way.
My goal is to increase the awareness of this powerful gift of coaching and to make it more accessible to individuals needing the support. I have experienced first-hand as a coach that the benefits of coaching can create a shift that leads to a rewarding life both inside and outside of the office environment.
Benefits of being a coach:
Provides an opportunity for me to invest my time in developing the local talent of high-performing individuals so they can have a competitive edge fully equipped to succeed in this century.
A few meaningful business coaching statistics from these surveys include:
A 2001 study by Manchester Inc. showed that businesses that employed a corporate/executive coach saw an average return on their investment of 5.7 times the amount that they paid for the coaching services.
A report conducted by the Personnel Management Association showed that executives who received both coaching and training were able to increase their productivity by 86% compared to a 22% increase in productivity by executives who received training alone.
A Hay Group study showed that 40% of Fortune 500 companies make use of business coaching to train and develop their executives.
A study conducted by MetrixGlobal LLC showed that businesses that paid for coaching saw a $7.90 return for every $1.00 spent on those services.
53% of business owners and executives report that it increased their productivity.
61% of owners report that it increased their job satisfaction.
23% of executives report that business coaching helped them reduce operational costs.
22% of companies report that business coaching increased their profitability.
67% of business owners and executives report that business coaching increased their teamwork skills within their business.
- Lorene Phillips is a leader, corporate coach, mentor, career strategist, trainer, speaker and author. A wife and mother of three, she developed a 25-year track record of success as an international underwriter.

20 Most Recent Opinion Columns

Opinion columns reflect the views of the writer, and not those of Bernews Ltd. To submit an Opinion Column/Letter to the Editor, please email info@bernews.com. Bernews welcomes submissions, and while there are no length restrictions, all columns must be signed by the writer's real name.
-
Read More About