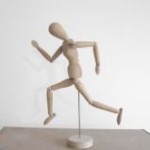 Bermuda's team represented the island well at the 6th North American, Central American and Caribbean Association Championships [NACAC] in Trinidad & Tobago.
Marking the first time that the NACAC Championship was held in the Caribbean, over 100 athletes from the  USA, Canada, Mexico, Jamaica, Guyana, Puerto Rico, Bermuda, SVG, Bermuda and Trinidad & Tobago competed in four events.
The events held were; 4k Juniors Women, 6k Juniors Men, 6k Women and 8k Men. Bermuda sent an all male team consisting of veteran runner Jay Donawa, Shawn Trott, Juma Mouchette, Kameron Creighton, Shawn Herman, Trey Simons and Dage Minors along with manager April Vesey and coach Cal Simons.
The Men's Open 8k saw veteran runner Jay Donawa and Shawn Trott place very well out of the 29 finishers, with Mr. Donawa the top Bermudian placer in 13th.
This is the first year Bermuda sent a junior team to the NACAC Championships.  The promising local junior athletes were by far the youngest in the field, with the top ten finishers all listed at 18 or 19 years old. Juma Mouchette was the top Bermudian junior, finishing in 25th place.
Bermuda's Senior Men Results:
Jay Donawa – 13th place, 26:30.9
Shawn Trott – 19th place, 27:27.0
Bermuda's Junior Men Results:
Juma Mouchette, 15 – 25th place, 21:55.4
Kameron Creighton, 15 – 29th place, 23:03.5
Shawn Herman, 16 – 30th place, 24:03.2
Trey Simons, 16 – Did not finish due to illness
Dage Minors, 14 – Did not finish, youngest athlete in the field
The winner of the Men's Open was Max King of the USA, with Kemoy Campbell of Jamaica winning the Male Juniors. You can view the full results of the Junior race here, and the full results of the Men's open race here.
Video of Open Men 8k Highlights:
-
Video of Junior Men 6k Highlights:
Read More About