The 44th Annual Wahoo Fishing Tournament was held today [Sept 12], and saw dozens of boats compete for the win. Only catches taken on a 12lb, 16lb, 20lb and 30lb test line were eligible for entry, and wahoo was the only species of fish eligible.
Many of the boats continued to come to the weigh-in having caught barracudas, something many present commented on. One angler jokingly saying he pondered attempting to remove some of the fish scales and "disguise" the barracuda and try and sneak it past the officials.
The heaviest catch for the day was a wahoo weighing in at approximately 51lbs. It was registered as being caught by a young girl approximately 9/10 years old, which many present commented on, mentioning the wahoo's ability to fight on the line. Results of the tournament are not yet available.
Brothers Brian and Kevin Mello aboard 'Tantrum' caught nine wahoo total: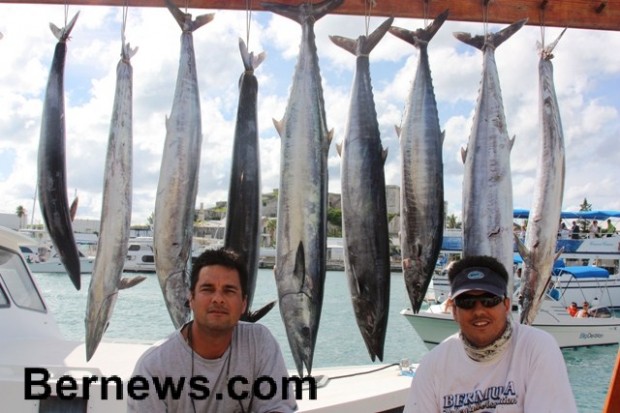 Paradise One, operated by well known fishermen Allan and Delvin Bean, came in carrying two wahoo aboard, as well as former professional wrestler and WWE Champion John "JBL" Layfield, who was visiting from the US.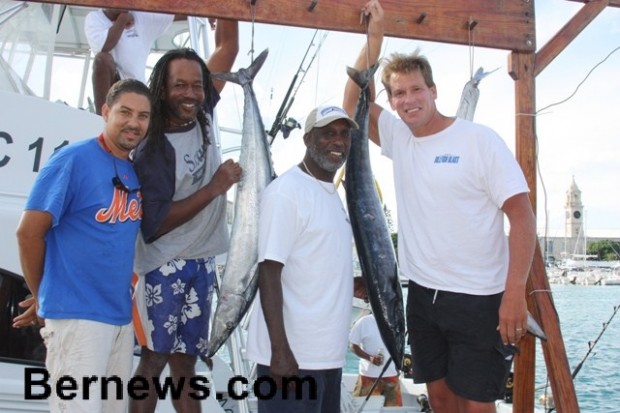 Click to enlarge images:

Read More About