There were fairies, witches, ninjas, cowgirls, bees, pirates and much more on display yesterday afternoon [Oct 29] as Mount Saint Agnes Academy hosted their annual "Parade of Costumes" in celebration of this weekend's Halloween. A tradition for the past twenty years, elementary students were led by a bagpiper in a parade around the school gymnasium.
Students from Kindergarten through Grade 5 made their way around the gymnasium to the delight of a large group of family and friends.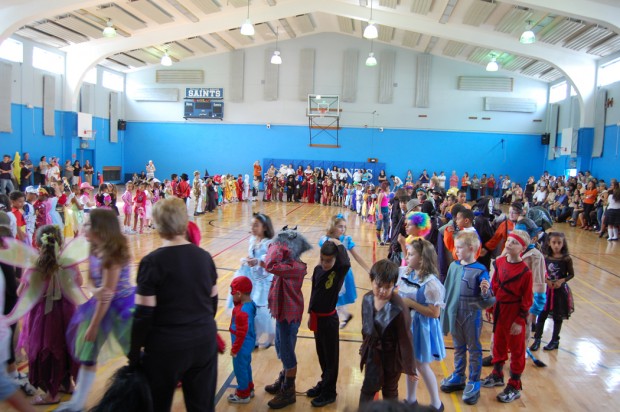 Not to be outdone, High School Students were in full costume, dressed to the theme of "Freaky Friday", while Middle School Students enjoyed a Halloween Dance in the School Auditorium. Even Faculty and Staff got in the Halloween spirit and dressed in full costume.
"Education need not always be formal and serious," suggested MSA Principal, Sue Moench. "We want our students to be able to enjoy fellowship and an overall Halloween experience that is not only fun, but within a safe environment. In addition to the various events that we have planned today, baked goods and healthy treats have been provided for everyone's enjoyment."
Click to enlarge images:
Read More About