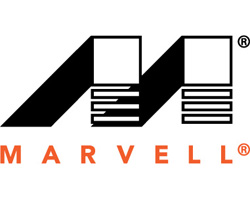 A California woman has been arrested in a widening Wall Street insider trading investigation involving the Bermuda-domiciled Marvell Technology Group Inc. the US Justice Department announced this afternoon (Dec. 29).
Winifred Jiau was arrested yesterday afternoon on charges relating to her involvement in the alleged scheme. Jiau has been charged with conspiring to commit securities fraud and engaging in securities fraud by selling material, nonpublic information about publicly traded companies to multiple hedge funds for the purpose of executing profitable securities transactions.
The charges were announced today by Preet Bharara, US Attorney for the Southern District of New York, and Janice K. Fedarcyk, Assistant Director-in-Charge of the New York Office of the Federal Bureau of Investigation.
According to the complaint unsealed today in Manhattan federal court, between 2006 and December 2008, Jiau obtained inside information, including detailed financial earnings, about multiple publicly traded companies, including Marvell Technology.
Domiciled in Bermuda but with its headquarters in California, Marvell is one of the largest producers of microchips for smart phones in the US.
Jiau allegedly sold the information to portfolio managers at hedge funds. The hedge funds then traded on the information provided by Jiau. In return, the hedge funds paid Jiau more than $200,000 over the two-year period; such payments were made through an expert networking firm that purported to provide "institutional money managers and analysts with market intelligence" through a "Global Advisory Team of Experts."
For example, on May 23 and May 28, 2008,  Jiau allegedly had telephone conversations with two portfolio managers at separate hedge funds, during which she advised the portfolio managers of Marvell's quarterly revenues, gross margins and earnings per share (EPS) for the Marvell quarter ending on May 3, 2008.
Similarly, in August 2008, Jiau allegedly provided the same hedge fund managers with Marvell's quarterly revenues, gross margins and EPS for the following quarter, ending on August 2, 2008.
Both times, the information Jiau provided was on point and accurate and preceded Marvell's public announcement of its quarterly financial results, said the Justice Department. In her conversations with the hedge fund managers, several of which were recorded by one of the hedge fund managers, Jiau made clear that she received the inside information from an employee at Marvell. By trading on the inside information Jiau provided regarding Marvell's earnings for the quarter ending May 3, 2008, one of the hedge funds netted profits of more than $820,000 from trades in Marvell securities.
Jiau, 43, of Fremont, California, has been charged with one count of conspiracy to commit securities fraud (count one) and one count of securities fraud (count two). Count one carries a maximum potential penalty of five years in prison and a fine of $250,000 or twice the gross gain or loss from the offense, and count two carries a maximum potential penalty of 20 years in prison and a maximum fine of $5 million.
The charges contained in the complaint are merely accusations and the defendant is presumed innocent unless and until proven guilty.
Read More About
Category: All, Business, technology