Bermuda's top fashion resource StyleBermuda.com presents a 'dazzling holiday' fashion shoot, saying "Tis the season for baubles and bling, for flowers and jewellery and glittery things. From gold and silver to crystals and pearls, you'll find everything you need to please good (or bad) girls! What's the best way to flaunt all your glittery bling? Picture perfect hair, glossy nails and camera-ready makeup will make your dazzling holiday looks complete."
Photography is by Kageaki Smith, hair by Cool Water Salon's Georgina Barnes, make up by Olivia Dunlop, directed by Mia Page Chambray with assistant Schavonne Stowe. The models are April Woolf-Inga and Jessica Meredith, and the shoot was done at Cool Waters Spa & Salon on Water Street on St. George's.
Flower Child: Sass up a soft look by layering dark head pieces that feature interesting textures and appliqués. White flower headband, $25; Black studded headband, $23; Victorian gold ring, $29 all from Boutique CC "Sweet Tooth" nail polish, $12.50 available from Cool Waters Spa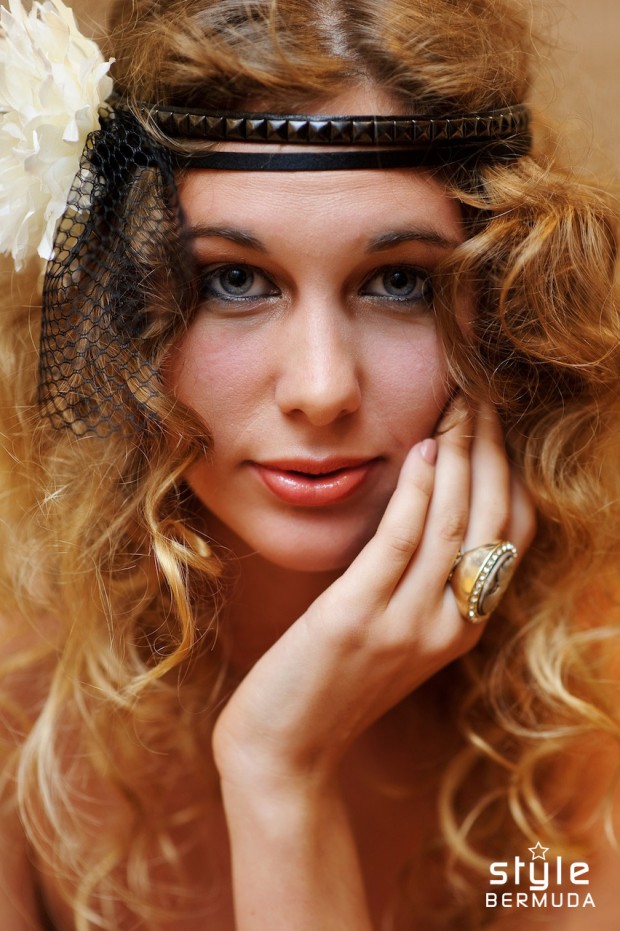 Lady In Black: Revel in sophisticated elegance with silver pieces studded in glamorous black. Black beaded hair feather, $45 from Cecile; snake ring, $22, and flower burst earring, $42 from Boutique CC. "Sweet Tooth" nail polish, $12 50 available from Cool Waters Spa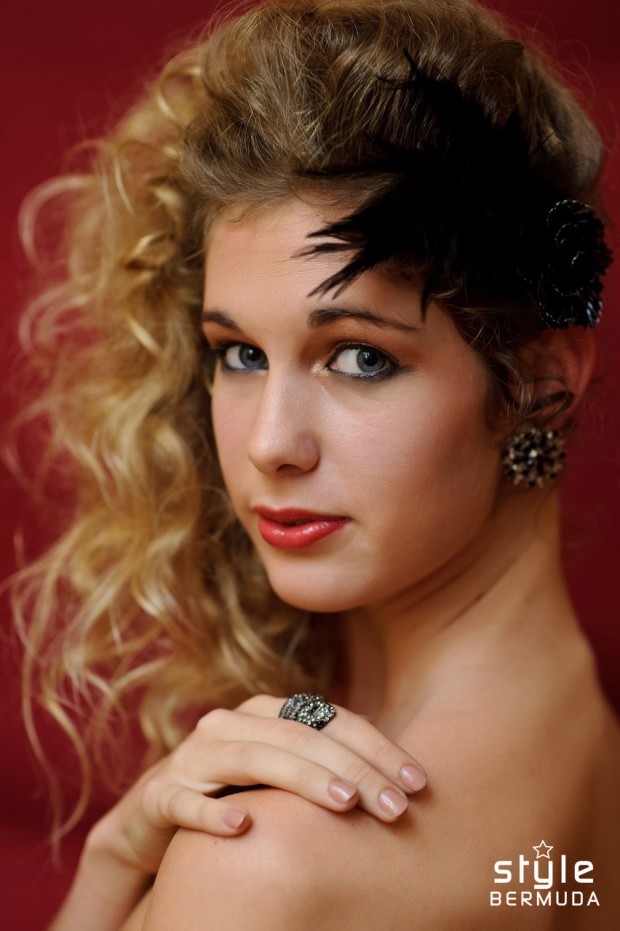 Les Yeux Boudoir: Say everything you need to with stand alone pieces that light up the night. Necklace, $57; butterfly crystal clip $75 both from Cecile.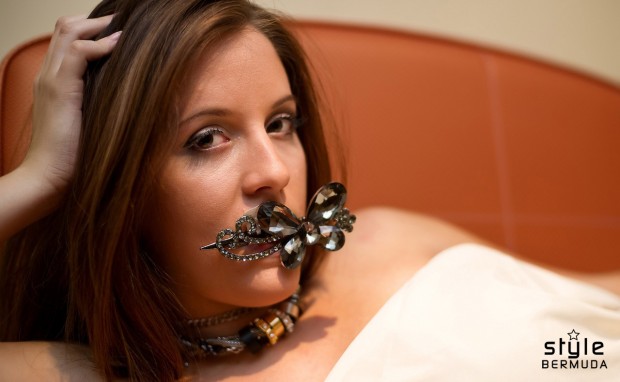 Right On Time: Locket watch necklaces from Wanderlust Boutique / info@wanderlust-boutique.com for purchase details.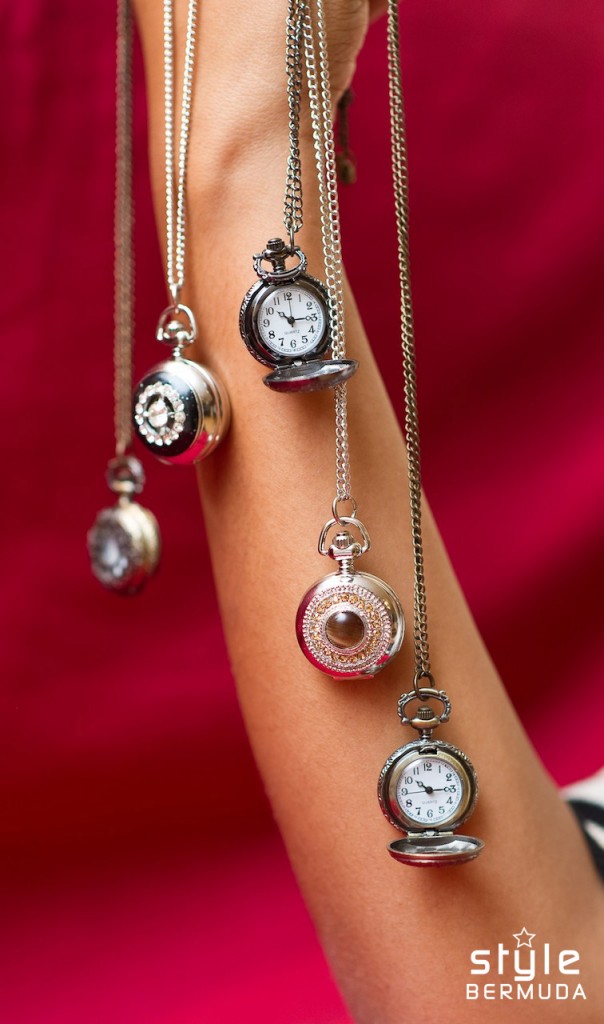 See the full photo shoot here on StyleBermuda.com.
Read More About
Category: All, News, Style & Beauty