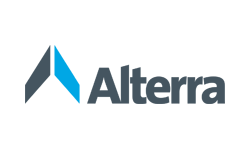 Bermuda-based Alterra Capital Holdings Limited today [June 21] announced that its initial loss estimate from the series of tornadoes and other severe weather that hit large portions of the United States during April and May 2011, as well as the recent flooding along the Mississippi River, is in the range of $18 million to $28 million, pretax and net of reinsurance and reinstatement premiums. This estimate is based on estimated event insured losses totaling $11 billion to $18 billion.
Alterra said it "believes that its estimated losses from first quarter 2011 global catastrophe events continue to be within previously announced ranges."
Alterra's loss estimates are based on proprietary modeling analyses, industry assessments of exposure, claims information obtained from Alterra's clients and brokers to date, and a review of in-force contracts. Alterra's actual losses from these events may vary materially from the estimates due to the inherent uncertainties in making such determinations resulting from several factors.
Read More About