It was Nomination Day yesterday [Oct.12] for the by-election being held in Devonshire South Central on November 1. And the three Parliamentary hopefuls all attended Horticultural Hall in the Botanical Gardens to officially declare their candidacies in Constituency #12.
Premier Paula Cox and PLP candidate Anthony Richardson walking in: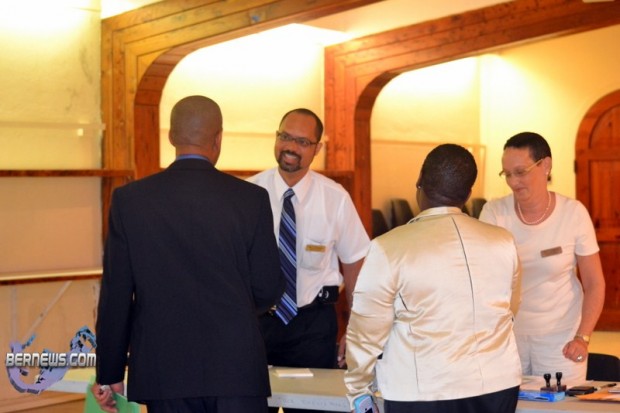 Anthony Richardson will contest the seat for the ruling Progressive Labour Party, Sen. Craig Cannonier is standing for the Opposition One Bermuda Alliance and one-time United Bermuda Party official David Sullivan will run as an Independent. The UBP, now reduced to a rump of just two MPs in the House of Assembly, will not be fielding a candidate.
John Barritt and OBA candidate Sen. Craig Cannonier: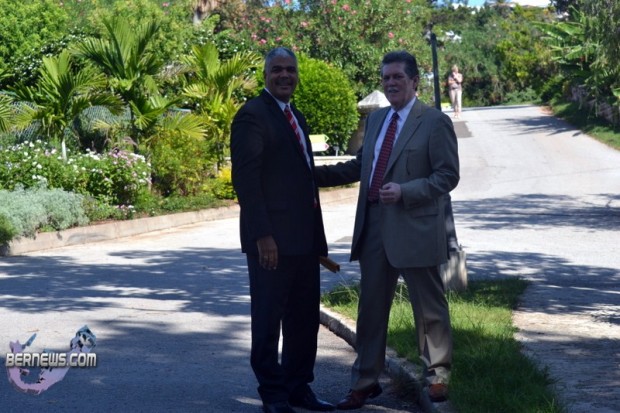 The by-election was called due to the resignation of John Barritt, who had promised to step down if the newly elected OBA Leader was not an elected MP. On September 10, Sen. Craig Cannonier prevailed in his leadership bid against Bob Richards and on September 5 Mr. Barritt submitted his resignations as Devonshire South Central MP and Leader of the Opposition.
Premier Paula Cox and PLP Chairman Anthony Santucci leaving: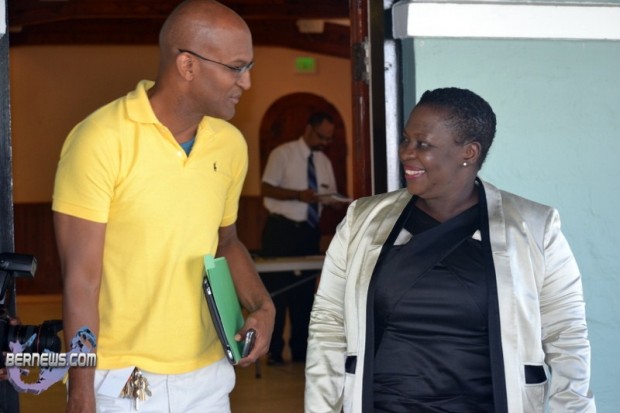 John Barritt has held the seat for 18 years under the UBP's banner, winning a large percentage of the vote in the four general elections he contested.
In the 2007 election, Mr Barritt received 85 percent of the vote [723 to 122] against the PLP's Linda Merritt. In 2003, Mr Barritt garnered 90 percent of the vote [747 to 83] against the PLP's Dorothy Burch.
Read More About