The Youth Company of Dancing Classrooms Founder Pierre Dulaine wowed a 300-strong audience at the National Dance Foundation of Bermuda's annual fundraising gala at the Fairmont Southampton Resort on Saturday night.
Mr. Dulaine's acclaimed Dancing Classrooms curriculum, which uses dance to build social awareness, confidence and self-esteem in children through the practice of social dance, was the inspiration for the hit film "Take the Lead" and the award-winning documentary "Mad Hot Ballroom."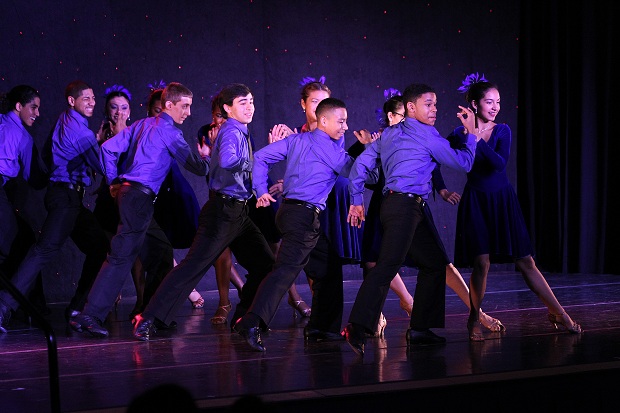 Mr. Dulaine was introduced by Vice Chairman Brian O'Hara who described the impact of attending the quarter finals of the New York Dancing Classrooms competition at a public school in Hell's Kitchen.
Mr. Dulaine's company of 12 young teenage ballroom dancers, aged 13-16, performed a medley of ballroom dances and then went into the audience to invite individual members to dance with them. The youngsters' poise and grace as well as their social skills charmed an already enthusiastic audience.
The Youth Company's performance capped an evening that featured a contemporary piece by Bermudian Dominique Anderson and Gaspard Louis and a performance of the Le Corsaire pas de deux by American Ballet Theatre corps de ballet members Devon Teuscher and Alexandre Hammoudi.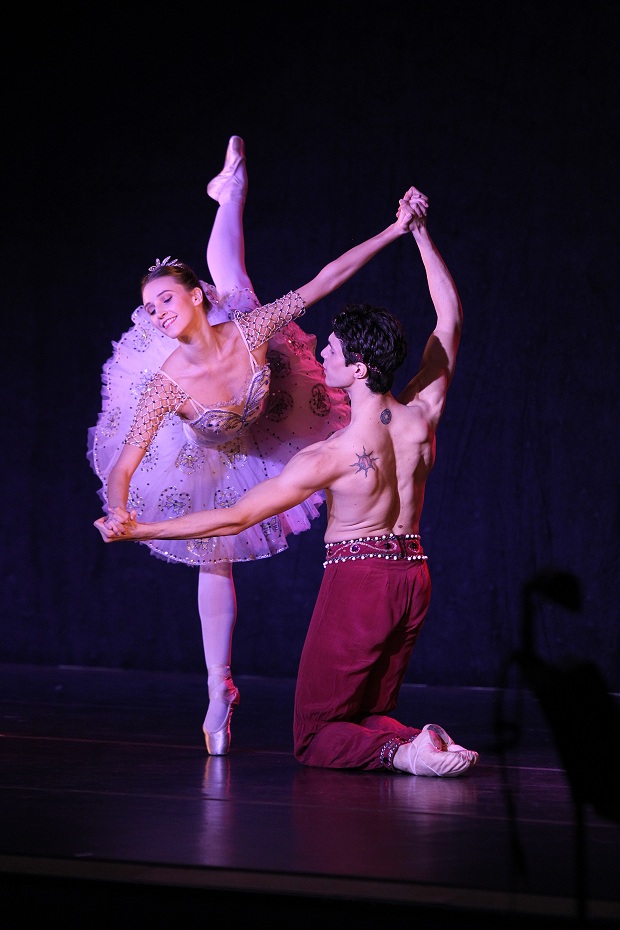 Ms Teuscher and Mr. Hammoudi replaced DanceBermuda alumni and ABT corps de ballet members Katharine Williams and Jose Sebastian, both of whom sustained injuries just before they were due to come to Bermuda.
The black-tie affair, which was MC'd by National Dance Foundation Board member and former dancer Mary Faulkenberry, began with a welcome from Foundation Chairman Don Kramer and an update by Scholarship Committee member Crystal Caesar on the progress of eight Bermudian students, currently studying abroad, who are supported by the Foundation,
Gala co-chairs Michael McGavick, CEO of XL Capital Ltd., and his wife, Gaelynn, extolled the value of the performing arts in developing young people. Mr. McGavick noted that, even in the current economic environment, those attending the fundraising gala were "giving with their hearts."
"And what better cause is there than the arts and the power they have on the development of young people?" asked Mr. McGavick. "Often, the arts are seen as an "add-on" to a curriculum. But they are an essential part of how we perceive ourselves and what we can learn from and about each other."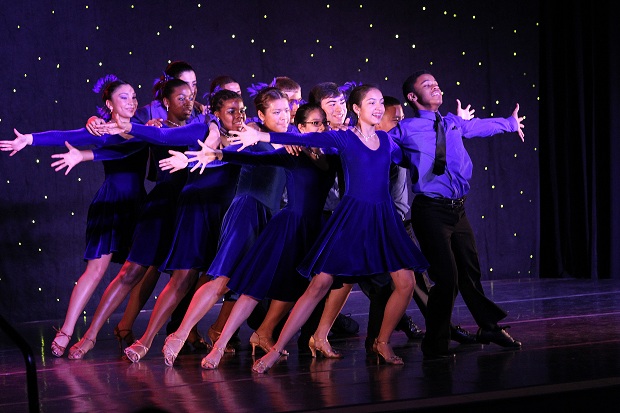 The 2012 gala is the eighth such event presented by the National Dance Foundation. Funds raised from the annual gala support the Foundation's training and scholarship programmes, including DanceBermuda, the three-week international summer intensive run in partnership with American Ballet Theatre. Over half a million dollars in scholarships and bursaries have been granted by the Foundation since its inception.
For more information about the National Dance Foundation of Bermuda, please visit www.dancebermuda.org or call (441) 236-3319.
- Photos courtesy of Charles Anderson
Read More About
Category: All, Entertainment, News