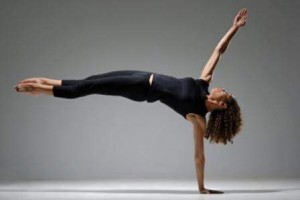 National Dance Foundation of Bermuda announced that Pierre Dulaine, founder of the acclaimed Dancing Classrooms curriculum and inspiration for the hit film "Take the Lead", will be featured on the programme of the Foundation's annual gala to be held on Saturday, February 11, 2012 at the Fairmont Southampton Princess.
Mr. Dulaine's success at introducing a curriculum of ballroom dancing into inner city schools in New York was the subject of a 2006 film starring Antonio Banderas as well as the award-winning documentary "Mad Hot Ballroom".
Mr. Dulaine's Dancing Classrooms curriculum, which has now been adopted into schools throughout the U.S., South America and Israel, uses dancing to teach middle school students life skills such as respect and civility. The organization's mission is "to build social awareness, confidence and self-esteem in children through the practice of social dance."
Mr. Dulaine will introduce 12 young dancers aged 13-16 years from the Dancing Classrooms Youth Company who are graduates of the Dancing Classrooms programme. They will perform a choreographed demonstration of ballroom dancing.
Also featured on the February 11 programme will be Bermudian Dominique Anderson, DanceBermuda alumna. Ms. Anderson, who is also a past recipient of a Catherine Zeta-Jones scholarship and Bermuda Ballet Association Commemorative Award, will perform a contemporary duet with Haitian-born Gaspard Louis, a former member of the Pilobolus Dance Company and the current education outreach director of the American Dance Festival. Mr. Louis is also the founder of Gaspard&Dancers, a contemporary dance company of which Ms. Anderson is a member.
DanceBermuda alumni Katherine Williams and Jose Sebastian, both of whom now dance with American Ballet Theatre, will perform the pas de deux from Le Corsaire. Following dinner and performances, guests will enjoy dancing to the Tom Ray Band.
"Our annual gala is a signature event in Bermuda, one that provides an evening of outstanding entertainment for our guests and raises funds for the Foundation's training and scholarship programmes," said Chairman Don Kramer.
"Working with our many partners in the community, including the Fairmont management and staff as well as a team of volunteers, we are able to present an elegant evening while at the same time keeping costs to a minimum. We're very proud that almost 70% of the funds generated by the gala go directly to the support of training and scholarship programmes, including DanceBermuda.
"This year, we are delighted to be able to showcase three graduates of our DanceBermuda international summer intensive, all of whom are carving out impressive careers in dance. In fact, Katherine Williams was just named in Dance Magazine's prestigious 25 to Watch in 2012, a list of outstanding dancers earmarked as among the best in the current generation of performers."
Mr. Kramer said that there are still individual tickets available for the February 11 black tie event. Priced at $275, they are available from National Dance Foundation of Bermuda Project Coordinator Shari-Lynn Pringle. Mrs. Pringle can be reached at 236-3319 or by email at springle@dancebermuda.org.
Read More About
Category: All, Entertainment