Gordon — the seventh named storm of the 2012 Atlantic hurricane season — has strengthened into a hurricane, however the Bermuda Weather Service [BWS] said that it is not a threat to Bermuda.
Hurricane Gordon is moving across the Atlantic toward the eastern Azores islands, where a hurricane warning is in effect.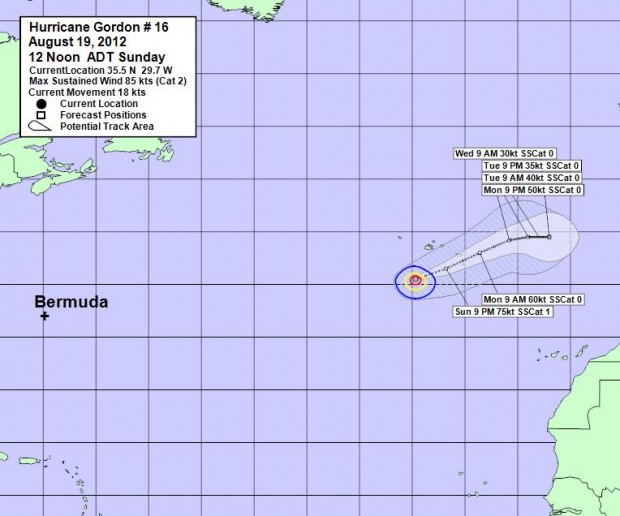 MSNBC reported that Hurricane Gordon was likely to hit the Azores early tomorrow [Aug 20]. The last hurricane to have reached the Azores was a Category 1 in 2006, which was also named Gordon.
The Portuguese government has upgraded its warning for the central and eastern Azores to a hurricane warning from a tropical storm warning, Bloomberg reports.
Bermuda has always had a connection with the Azores, and numerous Bermudians having Azorean ancestry.
Read More About
Category: All