Bermuda's Daniel Oatley took to the podium in Santo Domingo this morning [Sept 15] after capturing the Junior [15/16 years] boys time trial gold medal in the 2012 Caribbean Cycling Championship.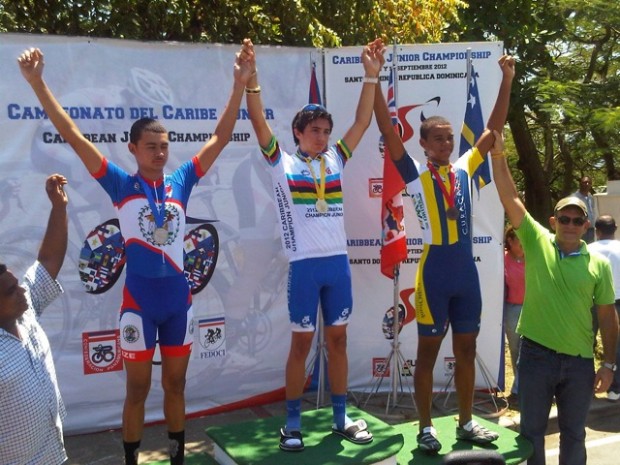 Sharing the podium were Zahir Figueroa of Belize and Stijn Watkis of Curacao. Oatley's winning time was 5 seconds ahead of second and 14 seconds ahead of third.
Bermuda's other competitors were: Nathaniel Hartwig who placed 8th in 15/16 boys, Gabriella Arnold finished 6rd in 15-18 girls, Mark Godfrey finished 8th in 17/18 boys and Vashon Cann placed 25th in 17/18 boys.
Hosted by the Federación Dominican de Ciclismo, the Championships include an individual time trial and a road race. Both events will take place in the capital city of Santo Domingo. Competition continues tomorrow with the road race which begins at 9am, with Bermuda's team set to see action again.
Read More About