There will be a meeting held at 8pm tomorrow night [Oct 17] at the Vasco Da Gama Club about the possibility of Portuguese language classes being held at the Bermuda College.
A statement from Vasco said: "There are so many different reasons, why learning a second or third language, is a great thing.
"It might be for reasons such as communicating with family and friends, career opportunities, assist you in your current job, or just because you have always wanted to learn a different language. As our world becomes increasingly international, the importance of learning another languages continue to grow.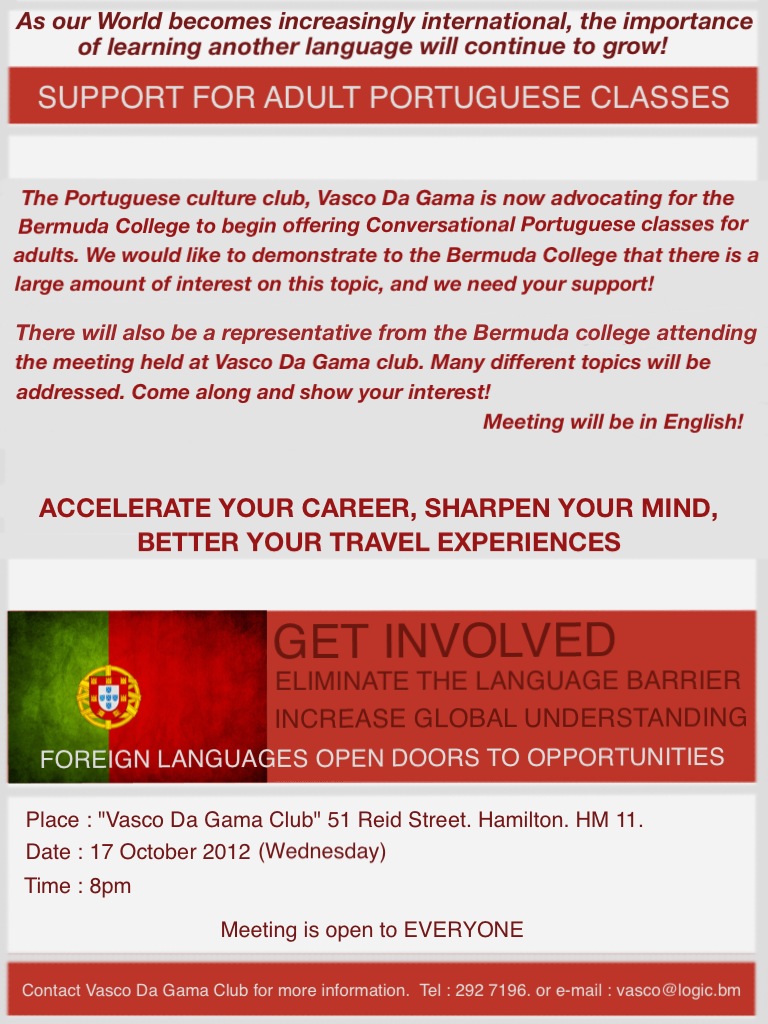 "So if this is you, and you are interested in learning conversational Portuguese come out to the meeting being held at Vasco Da Gama Club (Reid Street, Hamilton) tomorrow, Wednesday October 17 at 8pm.
"This meeting is in aid of advocating support for Bermuda College to commence offering conversational Portuguese classes for Adults.
"We ask all people who are interested in learning Portuguese to be present at this meeting as we need to prove to the Bermuda College Representative, who will be at the meeting that, there is a large interest."
Read More About