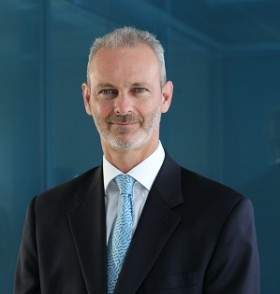 The Institute of Directors Bermuda Branch (IoD) today announces that Horst E. Finkbeiner II, Director and Chief Operating Officer at Bermuda Commercial Bank, has become the first Bermudian to receive the Chartered Director designation in Bermuda.
To become a Chartered Director you must be a full Member or Fellow of the IoD and have passed the Certificate and Diploma examinations in Company Direction, followed by the Chartered Director peer interview.
The director must demonstrate their understanding of the role of a director, and the role of the board across four broad learning modules followed by the Certificate examination; their knowledge and experience through the Diploma examination; and finally demonstrate their significant experience as a director in five key areas, evidenced through interviews with two peer reviewers, and supported by a portfolio that documents their director role(s).
Chartered Directors lead organisations in the private, public and non-profit sectors, at the highest strategic level and can demonstrate the expertise and integrity needed to meet the challenges of business today.
Roger Gillett, Chairman of the IoD Bermuda Branch, says: "Chartered Directors have a dramatic and positive effect on the success of their organisations and are able to demonstrate to shareholders, stakeholders, clients and customers that their organisation is professional and successful.
"They operate at a strategic and tactical level to establish and sustain growth and appreciate all aspects of effective business leadership and sound corporate governance, improve the board's effectiveness and their personal contribution and enhance their career prospects as an executive director or non-executive director. We would like to congratulate Horst on achieving this distinction as well as being the first in Bermuda to do so."
Horst Finkbeiner says: "By achieving Chartered Director status, I will be able to bring best practice to the organisations with which I am involved. The programme has enabled me to gain the latest knowledge and understanding on a range of business issues essential for successfully directing an organisation from a strategic perspective. I would like to thank the Institute of Directors for developing this programme and encourage other directors to consider undertaking this challenging but rewarding review."
The IoD is a non-partisan business organisation founded in London by Royal Charter in 1903, currently with around 37,000 members worldwide. The IoD is dedicated to providing directors with the information and advice they require to help their business succeed. Membership spans the whole spectrum of international business leadership, from the largest international companies to the smallest private firms.
The Bermuda branch of the Institute of Directors was founded in 1991.
Read More About