With only hours to go until the big game, Capital One has released a few photos from the official Capital One Cup Final photoshoot, with the striking images taken by photographer Hamish Brown. In less than six hours, Bradford City will match up with Swansea at the famed Wembley Stadium, with both sides hoping for victory in the Cup Final.
Bradford is the first League 2 club to reach the Cup Finals for some 50 years, having defeated Wigan, Arsenal and Aston Villa on their way to the final. Bermuda's Nahki Wells has played a key part in their journey, with his 18 goals leading all scorers for Bradford.
A likeness of Nahki Wells pictured on the Bradford side of the Wembley tunnel: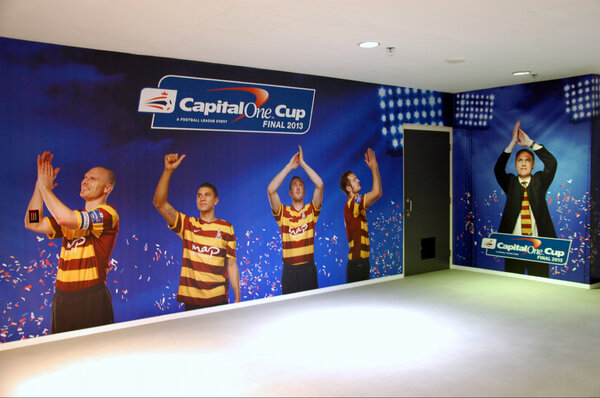 The game gets underway at 12pm Bermuda time today [Feb 24], and will shown on local TV. The channels to check will be CableVision 101 & 416, WOW 103 and ZFB 7. You can also make your way to CedarBridge Academy to watch a live screening of the game.
Photos courtesy of Capital One, taken by photographer Hamish Brown: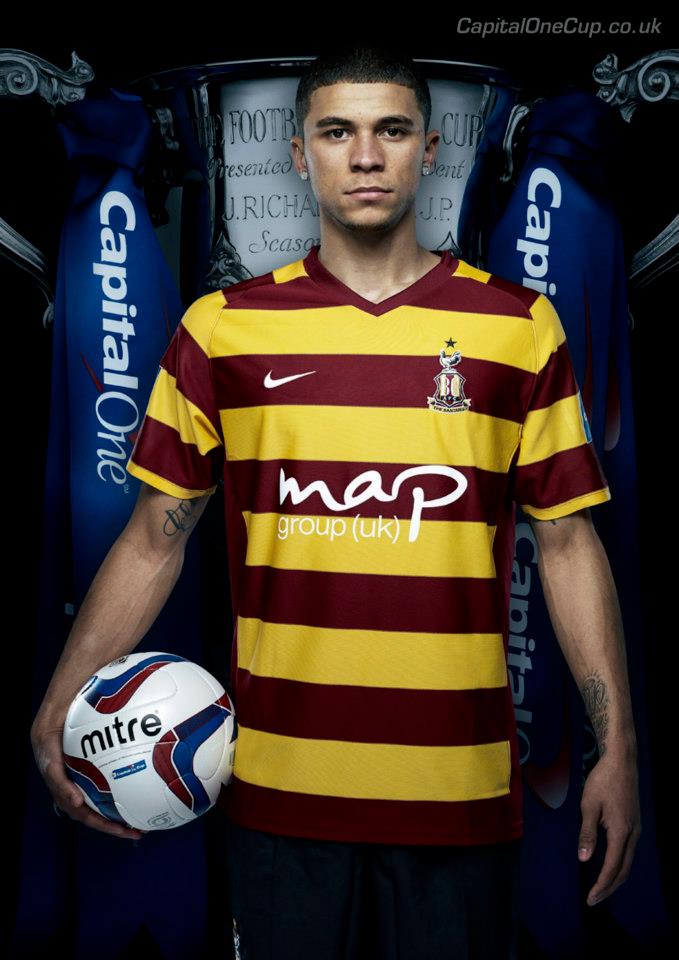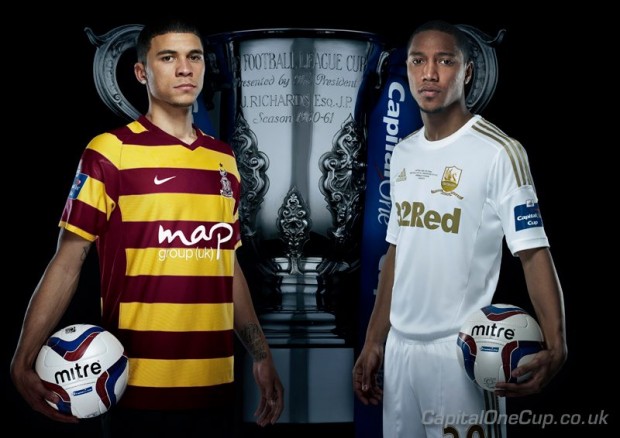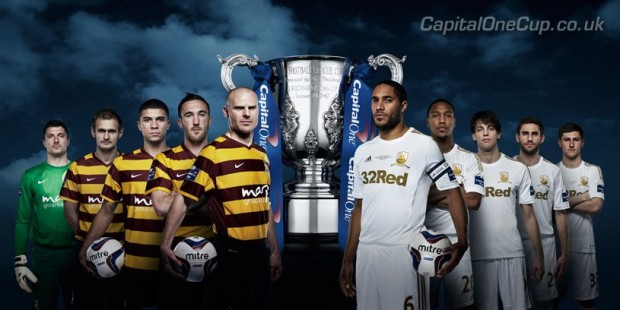 Read More About