The International Sector Route for the Queen's Baton Relay was recently unveiled at Glasgow's Emirates Arena, and will pass through Bermuda.
The relay, a unique element of the Commonwealth Games, will visit every nation and territory of the Commonwealth including Bermuda.
The relay unites the two billion citizens of the Commonwealth in a celebration of sport, diversity and peace and the baton is scheduled to be in Bermuda on April 24th, 2014 before going on to Canada.
The baton, which will be created especially for Glasgow 2014, will begin its journey on 9 October at Buckingham Palace when Her Majesty The Queen will place Her message to the Commonwealth into the baton. From there, the baton will travel to Glasgow and begin its epic journey.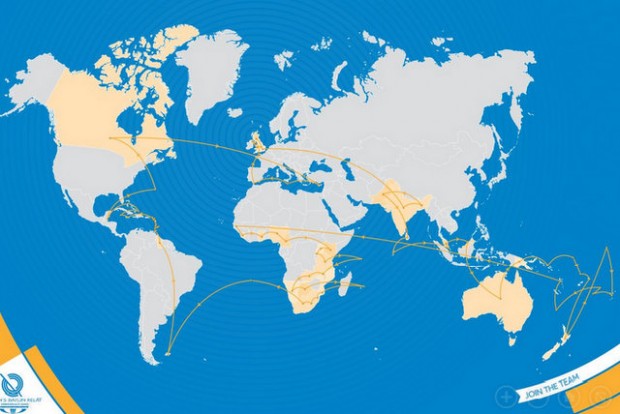 Read More About