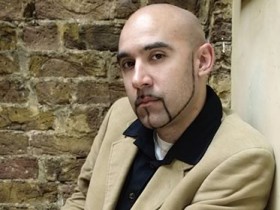 British writer, broadcaster and self-described "hip-hop intellectual" Lindsay Johns was finally able to live out one half of longstanding fantasy when he visited Bermuda earlier this year — a destination that has fascinated him since he first saw the locally produced film "The Deep."
Writing in last week's [Mar. 30] edition of the British political and cultural magazine "The Spectator", Mr. John [pictured] said whe he first saw the movie as a youngster he was simultaneously smitten by both actress Jacqueline Bisset and Bermuda.
"I see no reason to lie, so I will confess," he said. "I first fell in love with Bermuda as a teenager, when I watched that classic 1970s film 'The Deep', starring Robert Shaw, a heavily moustachioed Nick Nolte, and the ever sultry Jacqueline Bisset.
"As she emerged from the ocean gasping for breath, triumphantly holding aloft the medallion, a thin, soaking white T-shirt emphasising her Rubenesque allure, I was transfixed. I have wanted to visit this island ever since, if for no other reason that to pay homage to Jacqueline Bisset's Circean charms and to see for myself where that image — the stuff of teenage fantasies — was captured.
Jacqueline Bisset and friend in the opening sequence of "The Deep" [1977]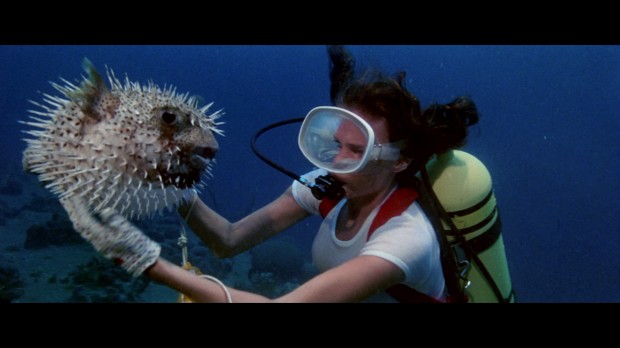 "More than 20 years later, I can replace my teenage fantasies with more recherché adult ones. Today, Bermuda is an island brazenly devoted to refined elegance and sophisticated indulgence, with a well-earned reputation as a lotus land for industrious British expats working in finance and law, with golf courses whose greens would put any Oxford college quad to shame, and tax laws that also make it a favourite for American plutocrats and their deeply tanned trophy wives. For a week in November, when I was in dire need of some shamelessly gratifying R&R, it was a combination that suited me -perfectly."
In his travel piece — entitled "Island Of The Blessed" — Mr. Johns went on to say "Bermuda excels at guilt-free indulgence of the highest quality" and he describes visits to the Royal Naval Dockyard, St. George's, Elbow Beach Hotel, the Waterlot Inn, Crystal Caves and other points of interest.
There's no menace, no mess, only high-end tranquillity and relaxation," he said. "As Baudelaire put it in 'L''Invitation au Voyage', here, all is 'ordre et beauté, luxe, calme et volupté' [order and beauty, luxury, calmness and pleasure for the senses] …
"Now all I need to do is find Jacqueline and I'll be truly set."
To read Mr. Johns' full "Spectator" column go here.
Read More About
Category: All