The Bermuda Brazilian Football School [BBFS] recently held their 2nd Annual Mini Brazilians Graduation Ceremony at the Warwick Preschool.
The ceremony saw 78 preschoolers receive a certificate of excellence for having completed a 10 session core football and social skills program. The program was supported by Endurance Bermuda and offered 78 preschoolers the opportunity to enjoy various fun exercises such as: know your colors, balancing drills, 1,2,3 stop, agility and stretching exercises.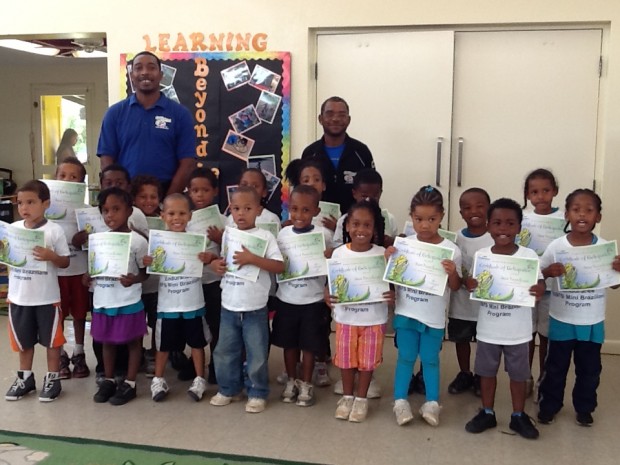 BBFS supported by the staff at the Warwick Preschool led the 55 minute fun activities with a different theme each week. At the end of the 10 session program, each student was awarded a certificate and treat for their excellent performance.
A spokesperson said, "BBFS wishes to thank Mrs. Shawnette Robinson and Ms. Shirley Nosakhere-Fountain. VP, HR and Operations Manager for their support of BBFS and the Mini Brazilians Programme. BBFS also wishes to recognize the staff at WPS and retiring director Ms. Diana Dill. We look forward to continuing the relations and programme during the 2013/14 school year."
Read More About