Up with People, the international educational and cultural program has selected young Bermudian Delijah Symonds to sing at the Vatican.
Miss Symonds, an aspiring performing artist better known as Lijah, is currently in Mexico participating as a cast member in the world tour that began on July 12th of this year.
Lijah, age 19 is the Daughter of Ms. Hazel Symonds and Mr. Amori "Marvo" Browne, and is a recent graduate of The Berkeley Institute and a former student of the Bermuda College.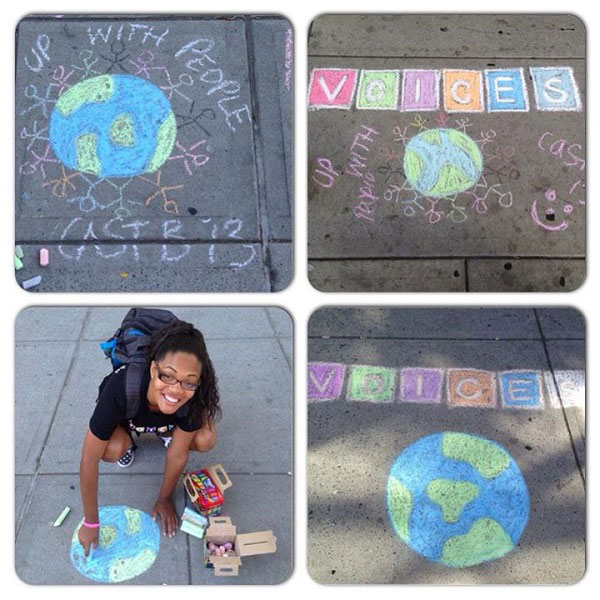 Each year hundreds of young men and women between the ages of 17-29 apply to join the international, educational and cultural program for a one or two semester experience that visits diverse communities on a multi-continent tour.
"During the past four decades, the 20,000 participants who have traveled in Up with People have gone on to become enthusiastic leaders in their communities and the world," said Colleen Eastman, Up with People's Manager of Enrollment.
"Equipped with the life skills and broad perspectives learned 'on the road,' they have made tremendous differences through a wide variety of diverse career and life choices and have truly become global citizens." We are excited to have Delijah representing Bermuda in our current world tour," she added.
"Up with People has brought so many wonderful people into my life and it continues each and every day. I am so thankful that I have this opportunity and want to say thank to anyone who has contributed in any way, shape, or form. Love my life right now," Symonds said.
In Rome Delijah and the other selected cast members will continue host family life and community impact partnering with Caritas the Catholic Charitable Relief Organization to put on a free concert in the Vatican. The cast will also share an acoustic performance at the Popes weekly audience in St. Peters Square.
A spokesperson said, "Delijah who has raised $22,000 of the $30,000 tuition and fees through her fundraising campaign Lijah's Journey, still needs your help and sponsorship. You can sponsor one full day of her travel for just $75. You will be recognized for your contribution on her media profiles, webpage as Sponsor of the Day and receive a thank you postcard from wherever she is in the world on your sponsorship day. Become a sponsor today!"
To find out more visit here.
Read More About
Category: All, Entertainment, Music