The students at CedarBridge Academy were recently treated to a free breakfast during their mid-term exams. CellOne provided breakfast to the first 200 students who arrived, so they could have a healthy breakfast first thing in the morning.
"We hear disturbing stories of our youth attending classes on empty stomachs for a number of reasons, many of which are owed to economic challenges" comments Frank Amaral, CellOne CEO. "Academic success at such an early point in life is pivotal for a child's future. It is from this sentiment that our Food for Thought Programme was borne."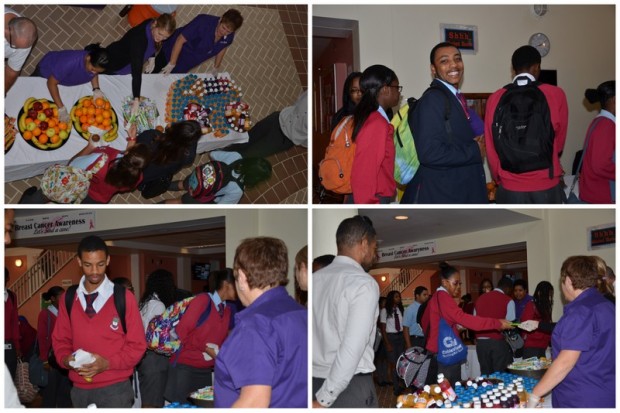 Mr. Amaral continues, "CellOne is pleased to donate time and resources toward improving the quality of life in our communities. Our staff members enjoy being hands-on with outreach efforts such as this enabling individuals and groups to achieve their goals without obstacle."
CellOne pledges to have a presence at Cedarbridge Academy during each exam period throughout the academic year. The launch of the programme took place earlier this week with CellOne staff serving almost 200 students with a healthy variety of fruits, muffins, yogurt, granola bars and juices.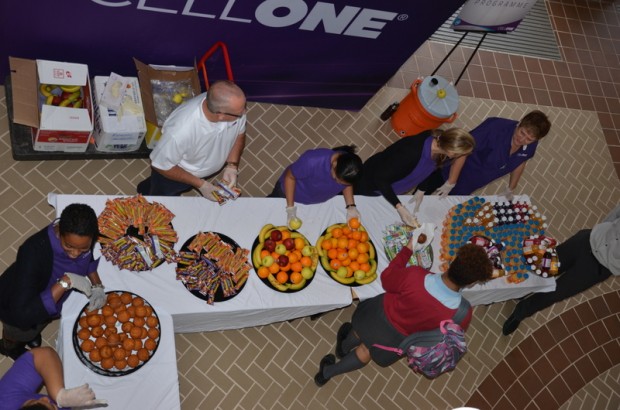 Ms. Kalmar Richards, Principal of Cedarbridge Academy was delighted with the concept and said, "I was elated when Mr. Frank Amaral, CEO of CellOne, initiated an appointment with me to discuss the Food for Thought initiative. It is a brilliant program that meets the need of many students who often come to school without breakfast. Such generosity is truly appreciated."
Ms. Richards also noted, "We were delighted that our students were given a free, nutritious breakfast along with 600 sets of pens and pencils to use on the days of their November exams. We were also thrilled that we could have so many of the CellOne staff members at school and engaging with our students. Their efforts and interactions with our students set an example of the phenomenal attitude of service that we are working to instill in our young people."
Click to enlarge photos:
Read More About