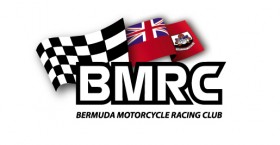 The Bermuda Motorcycle Racing Club [BMRC] is preparing to host two events this weekend, with a session of the BMRC Youth Riding School taking place on Saturday, November 2, and the club joining up with the Bermuda Karting Club in a the last combined event of the season on Sunday, November 3.
The BMRC Youth Riding School will be back on track this Saturday from 10.00am until 12.00pm. Any interested parents should contact the club directly for further details on how to have their children take part in these bi-weekly events.
The weekend's main event, however, will feature the combined efforts of the island's motorcycle and kart racing clubs, set to go ahead at 12.00pm on Sunday, November 3. Admission costs only $5, with seniors and children under 12 getting in for free.
The top three riders in each classification of the BMRC will receive medals for their overall placement on the day.
Read More About