Port Royal Golf Course has launched its Golf Developmental Program offering a full range of golf coaching sessions, both private and group clinics, for the instruction in the sport of golf to students of all ages and experience levels.
As part of the teaching, Port Royal Golf Developmental Program holds monthly tournaments so that students can be socialised and properly introduced to the game.
"We are so excited to be launching the Golf Developmental Program and encouraging more people to play the game," said Kim Swan, Golf Professional, Port Royal Golf Course.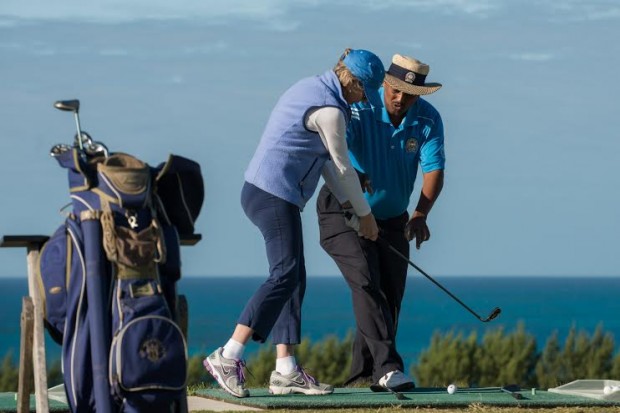 "Golf is a wonderful sport that teaches life lessons," added Mr Swan. "It encourages people to socialise, meet new people and enjoy the outdoors with the breath-taking scenery of the island. Where better to learn how to play golf than in Bermuda?"
Port Royal Golf Course, which is open to the public, features a full driving range and 18 championship holes over 6,842 manicured yards and is ranked among the world's best public golf courses by Golf Digest and named Bermuda's finest course by the New York Times.
"The beauty of learning to play on a PGA-designed course like Port Royal is that it prepares you to play on any course in the world," said Mr. Swan.
Individual or group golf coaching sessions are available seven days a week from 7:30am until dusk starting at $60 for a half hour, $120 for an hour and $240 plus a 9-hole fee for a playing lesson.
Clinics for junior players, adults and corporate groups are also available. In addition, the Port Royal Golf Developmental Program works with area hotels to provide multi-day golf school packages for tourists.
Read More About