In addition to the 10% discount on Wednesdays for cash sales, Lindo's will be offering an 8% discount on credit card and debit card sales from December 18th 2013 through November 30th 2014.
In last month's Throne Speech the Government announced that the three major grocers — MarketPlace, Supermart and Lindo's — will increase their Wednesday discount from 5% to 10%.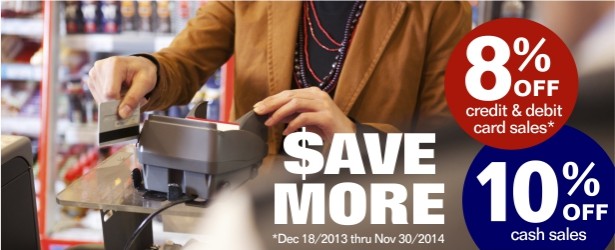 Wednesday discounts do not apply to purchases of alcohol, tobacco, magazines, and pharmacy items.
Read More About