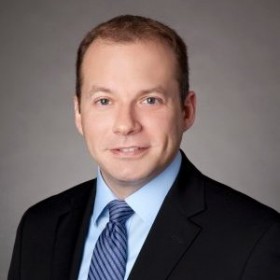 Bermuda-based Montpelier Re Holdings Ltd. announced that Daniel Brookman [pictured] has been appointed Senior Vice President, Head of Capital Markets.
Mr. Brookman will also serve as Chief Operating Officer for Montpelier's asset management business, Blue Capital Management Ltd. His appointment is effective immediately.
Mr. Brookman will be responsible for managing capital markets relationships for Montpelier with an initial focus on developing the Company's underwriting partnership businesses. He will report to William Pollett, Chief Corporate Development and Strategy Officer for Montpelier.
Mr. Brookman has extensive insurance and reinsurance industry experience spanning the breadth of the capital markets, most recently with Barclays Capital, Inc., where he was Global Head of Insurance-Linked Structuring within the firm's Global Markets division in New York and London.
Prior to Barclays, he worked in the M&A and Corporate Finance Division of Merrill Lynch International in London and was Head of Alternative Distribution for Benfield Advisory, Inc. in New York, where he was responsible for bringing major hedge funds and pension funds into the reinsurance industry.
"We are delighted to welcome Dan to our team. He is a great addition to Montpelier at a key time in the evolution of our alternative capital products," said Mr. Pollett.
Read More About