[Updated with more photos] Premier Craig Cannonier recently lead a trip to New York during the week of January 27, 2014, which included meetings with the UK Trade and Investment office, Consulate of Mexico, Consulate of India, editorial board meetings with Bloomberg and the Financial Times as well as with Norwegian Cruise Lines executives during the launch of their new cruise ship, the "Getaway."
Meetings with the consulates and media included the Overseas Representative from the Washington, DC office and focused specifically on advancing business, cultural and social relationships that could result in the development of memorandums of understanding and treaties to support business development and travel.
Former Mayor of New York Michael Bloomberg and Premier Cannonier: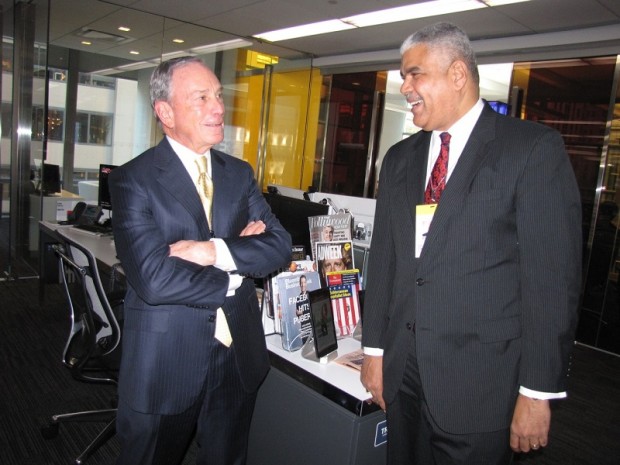 The discussions also included the possibility of developing bi-lateral government trade and cultural missions that would bring government and business leaders to Bermuda and send Bermudian government and business leaders to other countries to help expand dialogue, enhance mutual understanding and foster one-to-one business relationships.
Commenting on the strategy and the meetings in New York City, the Premier said, "When I came into office, I was very skeptical of the need for a London or Washington, DC office, but over that past year it has become clear that Bermuda needs to build relationships, friendships and partnerships with governments and their leaders around the world. We need leadership on the ground to do this.
Dr. Derrick Binns, Premier Cannonier, Deputy Consul General, Mexico Marcela Celorio, Overseas Representative from Government of Bermuda Washington Office Cheryl Packwood, Juan Carlos Rodriguez Munoz, Consul for Legal Affairs: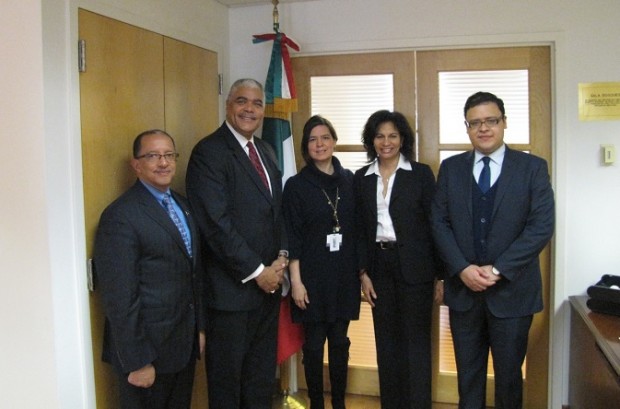 "We cannot simply sit at home and expect that the rest of the world understands our role in the global economy and wants to do business with us. Jump-starting our international business development efforts and reinvigorating our economy and creating jobs will require more than just the private sector marketing Bermuda to its potential clients and customers.
"It can be aided, enhanced and improved by building government-to-government relationships that will advance public policy initiatives, drive trade and foreign direct investment and create travel and cultural ties.
Cheryl Packwood, Premier Cannonier, Consul General of India, New York Dnyaneshwar M. Mulay: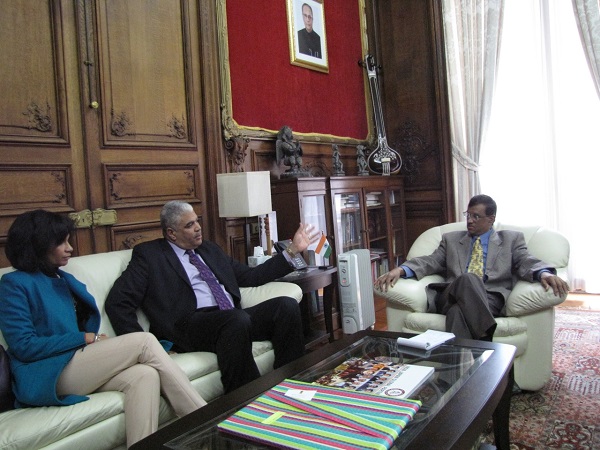 "We have more than 40 tax information exchange agreements and we have made significant progress in ensuring that we are transparent and have real regulatory strength that enhances our respect around the world. Those agreements are just the building blocks to advance deeper international business relationships.
"Our efforts in New York this past week have real and tangible follow-up actions that are being taken. They are just the beginning and there are a series of meetings that are happening this week in follow-up to my trip.
"I have made it clear that the number one priority is getting our economy moving and creating jobs for Bermudians. The Bermuda government, the business development agency, the international business community must all work together to get this done."
Read More About