The CARIFTA Games swimming championships continued for the second day in Aruba, with several Bermuda competitors positioning themselves for an appearance in the finals.
A  BASA spokesperson said, "The heats on day two started with the 200 freestyle with Ashley Irby and Alyssa Paynter. Alyssa had a good swim in her event but was not able to surpass her personal best. Ashley swam a strong 200 and set herself up in 4th position for tonight's final.
"The boys were next, with both Jude Moseley and Alex Pilgrim lowering their PB's and finishing a tenth apart in 12th and 13th place. In the 13 and 14 free Shannon Hassell and Maddy Moore were up next, and Maddy was in a great position until the last 50 where she faded out of finals contention."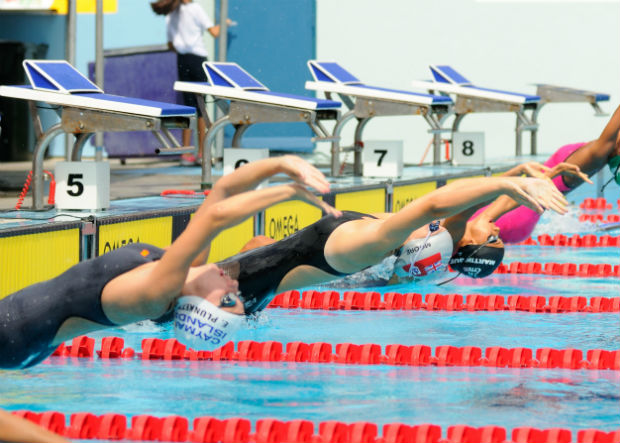 "Shannon showed her strength with a good morning swim to place 6th for tonight's finals. Jesse Washington looked comfortable in his 200 free which placed him 3rd going into tonight's finals.
"We finished the 200 freestyle with Philip Hagen swimming a very strong 2:04 but he missed finals by two tenths of a second. Philip was still pleased with his personal best swim as it gave him the AAA standard to have him partially qualified for this summer's CISC.
"Next was the 50 fly event where we started with Isabelle Dutranoit and Emma Harvey. Izzy was able to get the rhythm in the fly and just missed her personal best. Emma however continued her strong form with a 30.11, which lowered her Bermuda record and gave her the #1 spot for tonight's finals. Alex Pilgrim and Ethan Daley were up next and Alex dropped 2 seconds from his personal best to finish 13th.
"Ethan dropped 2 seconds from his personal best to place 5th and will be in a final that is only separated by 1 second from first to eighth. Jesse was back on the blocks after his 200 free to qualify second in his 50 fly."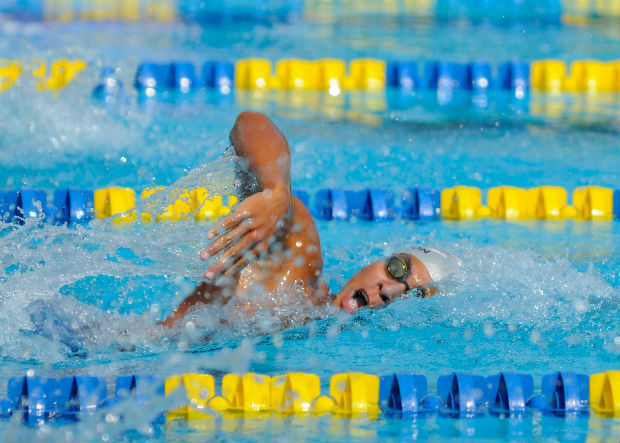 "Ashley Irby and Emma Harvey were our first up in the 100 back. Ashley has been working hard on her backstroke but was not able to reach the final this time. Emma swam a very smart morning swim and is placed second for tonight's finals. Ethan Daley and Brett Smith had a great battle in their 100 back with Brett lowering his PB by 2 seconds and Ethan lowering his by one second.
"They both will get to battle again in tonight's finals with Ethan seeded 5th and Brett seeded 7th. Maddy Moore and Shannon Hassell finished 2nd and 3rd in the heats and will be ready for their dual with the young Cayman girl in tonight's final. Jesse finished off his busy morning by making his 3rd final of the day in 6th place.
"We finished the morning with Nic Brando and Brett Smith in the 400 IM where they both swam personal best times but Nic was later disqualified for his breaststroke turn. They both still swam very well in a very difficult race. We are well set up for tonight with 12 individual finals and two relays."
Photos by Doug Patterson, click to enlarge:
Read More About