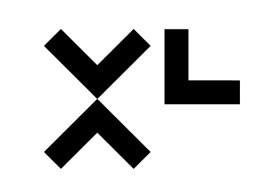 To help food and beverage companies address today's complex food safety and regulatory risks in North America, XL Group's Crisis Management team has entered into an exclusive partnership with The Acheson Group, a US-based food industry consultancy led by Dr. David Acheson, a former official at the FDA and a leader in food safety.
The company said, "The capabilities of the Acheson Group will enhance Response XL – XL Group's full suite of resources and expertise addressing food safety, regulatory and reputational issues."
"As the adage goes, an ounce of prevention is worth a pound of cure. That's the point of Response XL – first and foremost preparing companies to avoid a crisis, such as a product recall, which can result in costly damage to their bottom line, their brand, and their reputation," said Ed Mitchell, Chief Underwriting Officer for XL Group's Product Recall business.
"In an environment where we anticipate continued growth in the number of recalls, food and beverage businesses can expect heightened scrutiny of food safety issues from regulators, consumers, media, and other stakeholders. By teaming up with The Acheson Group, we are expanding our capabilities and our clients can now tap into the unmet expertise of one of the top recognized leaders in food safety affairs in North America."
"With more than 30 years of food industry experience, Dr. Acheson serves as President and CEO of The Acheson Group [TAG]. Prior to establishing TAG, Dr. Acheson served as the Chief Medical Officer at the USDA Food Safety and Inspection Service, Chief Medical Officer at the FDA Center for Food Safety and Applied Nutrition, and as the Associate Commissioner for Foods at the FDA."
"As the implications of the Food Safety Modernization Act continue to take shape, forward-thinking food and beverage companies are not sitting back and waiting for the rules to be finalized," said Dr. Acheson.
"Companies have to be not only working toward compliance, but going beyond this to implement brand protection strategies. That's why we're excited to be aligning with XL and to take on the lead for Response XL in North America. The service works actively with XL clients to access our services to help them prepare for, rather than react to, tightening regulation, implement proactive preventative systems and build crisis management plans to navigate a recall situation effectively."
"The Response XL service accompanies XL Group's Product Contamination insurance coverages and offers best practice advice in risk prevention, recall planning, and crisis response to food and beverage companies. Available services include Pre-Incident Consulting, funded by XL under the policy, and 24/7 live Crisis Response assistance.
"The Acheson Group will serve as the main contact point for Response XL's network of consultants in North America – a full suite of crisis management experts in multiple fields including food safety and regulatory advice, public relations firms, malicious tamper and security consultants, emergency lab testing, and social media strategy, among others."
Read More About