The Norwegian Breakaway apparently hit a 45-foot Sei whale when its thruster malfunctioned while preparing to dock in Manhattan on Sunday [May 4], shortly before setting sail for Bermuda.
The carcass of the whale washed ashore later that day, and investigators are now working to determine if the collision with the large cruise ship caused its death.
The ship was originally stuck in New York's Hudson River following the failure of the thruster, forcing it to be tugged to port.
According to a report in the Huffington Post, "The next morning, a 45-foot Sei whale – the third-largest species of whale, listed as endangered by the U.S. Fish and Wildlife Service – was found dead near the shore of Sunset Park, Brooklyn."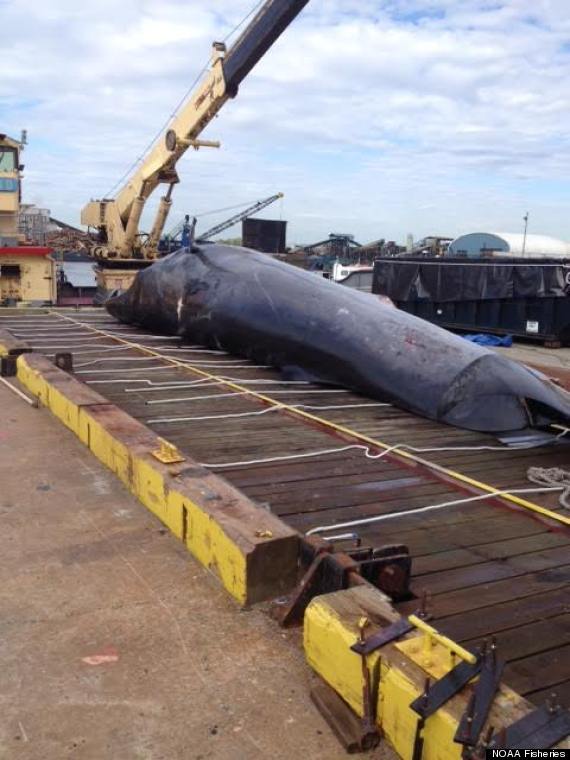 "The whale carcass was transported to an Army Corps of Engineers dock in New Jersey, where biologists from the The Riverhead Foundation for Marine Research and Preservation performed a necropsy."
"We had our necropsy team out there all day yesterday and they found evidence of blunt force trauma, busted ribs, and a bruise along the right side of the animal," said Robert DiGiovianni, executive director of the Riverhead Foundation."
The full results of the necropsy aren't expected to be available for several weeks.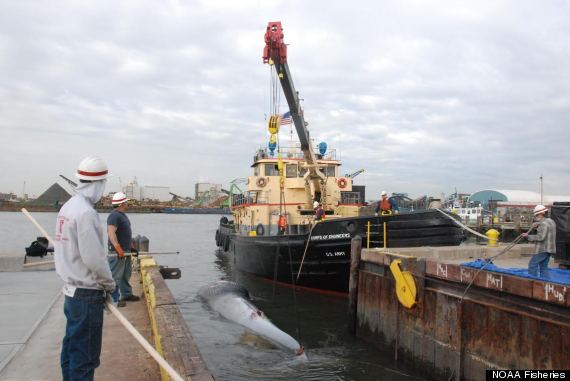 "We take every precaution to avoid marine life and were saddened by the recent discovery," Norwegian Cruise Line, the owner and operator of the Breakaway, said in a statement.
No criminality is suspected so far in the National Oceanic and Atmospheric Administration investigation, and Norwegian Cruise Line has been cooperative, authorities said.
The incident did not adversely affect the cruise ship's schedule; it left port in New York on Sunday and arrived at Heritage Wharf, Dockyard yesterday morning [May 7].
The Breakaway is the largest cruise ship to ever visit Bermuda. She will make 22 calls to the island this year, with the 1,063-foot ship carrying approximately 4,000 passengers and 1,500 crew.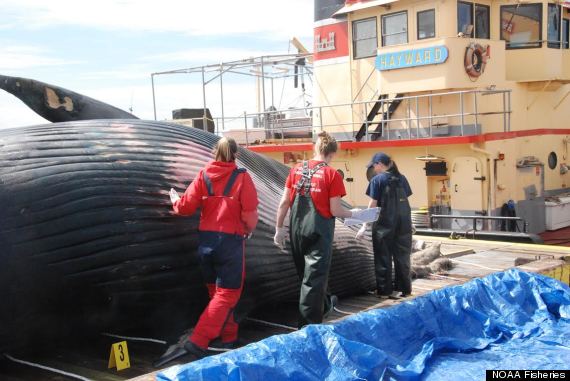 - Photos courtesy of the NOAA
Read More About
Category: Accidents and fires, All, Environment, News