On October 28, 2014 the International Women's Club [IWC] hosted a "Girls Night In," raising $450 for the Bermuda Cancer and Health Centre as a result of the event.
According to the IWC website, "The IWC is a philanthropic organization, and our membership dues are one of the primary sources for funds we donate each year."
Alex Nelson, Philanthropic Chair, with the women who attended "Girls Night In"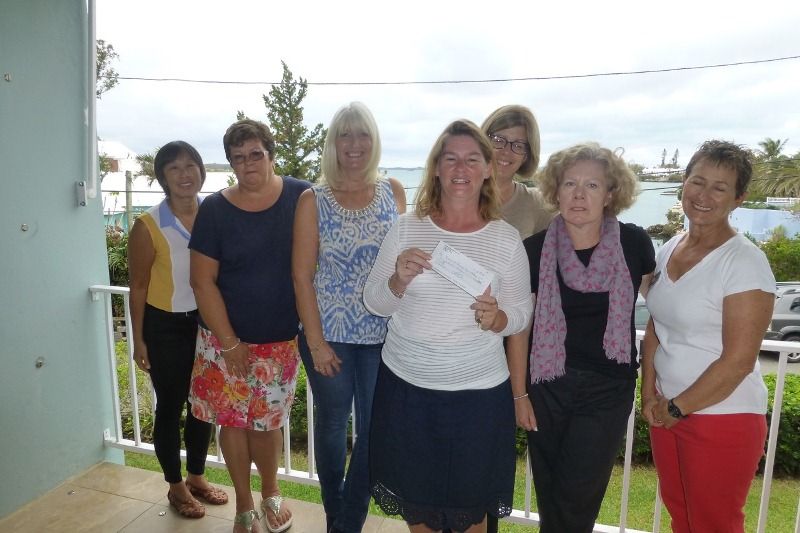 "We have donated more than $10,000 and hours of members' volunteer time to charities including: The Adult Education Centre, Centre Against Abuse, Bermuda heart Foundation, Bermuda Cancer and Health Centre, Women's Resource Centre, Eliza Do Little Society, and Bermuda Toys for Tots.
"The four goals of IWC Bermuda are to promote intellectual growth, to encourage social fellowship, to provide service to the community and to assist in the integration of newcomers to Bermuda."
For more information about the IWC, go to their website or view our past coverage here; for more information on the Bermuda Cancer and Health Centre, visit their website.
Read More About
Category: All