[Opinion column written by Senator Lynne Woolridge, One Bermuda Alliance Chairman]
November so far seems to have been a busy month for the news media, so one story that I hoped would be given prominence threatens to fade into relative obscurity. I'm therefore using this medium to draw people's attention to it once again.
I am talking of the Cash Back for Communities programme, under whose auspices early this month the Premier Michael Dunkley presented cheques for fairly substantial amounts to five local organisations – the first fruit from a legislative tree that has taken many months to nurture.
The recipients were:
North Village Community Club — $24,000
Pembroke Hamilton Club – $24,000
Team StreetSafe – $33,000
Focus – $33,000
Family Centre – $100,000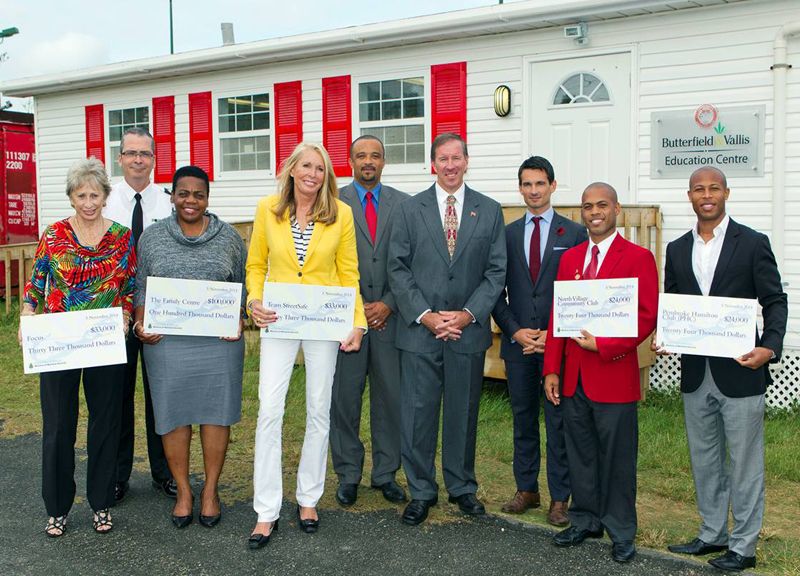 I've heard some comments querying how we could have "found" this money when we said there were no available funds in the budget. The money has been made available for this purpose from the Confiscated Assets Fund, where money that is seized from criminal activity is kept.
The enabling legislation was passed through both houses of the legislature in the summer of 2013, and allows payments to further the programmes of a community-based organisation or sports club that are related to youth development, sport, area improvement, community improvement or infrastructure improvement. So, as you can see, the funds did not come from the government's coffers.
I'm just as pleased as I can be to see this legislation on the books and in action – it seems to me to be an appropriate and positive use of money generated by the negativity of crime.
Until now, this Fund was available to law enforcement, to cover the costs of treating and rehabilitating drug addicts, for prevention and public education efforts on drug abuse and for the expenses of the Department for National Drug Control.
Sharing it with community-based organisations was a promise the One Bermuda Alliance made that was contained in the Government's Throne Speech of 2013, and we're thrilled to have been able to deliver.
When he shepherded the bill through the House of Assembly, Premier Dunkley said "This Government wants iconic sports and community based organisations to thrive and to play their part in making Bermuda safer and combating the gang lifestyle in this community."
Organisations that want to receive grants from the fund have to be registered charities in good standing, or a sports club dedicated to a sporting activity and regulated by a governing body.
This is a little piece of solid, good news for the community, folks!
- Lynne Woolridge
Read More About