The police said they have been impacted by a spam e-mail message, and have advised the public that if you receive the email, do not open the attachment and delete as soon as possible.
The emails are being sent out from a number of email addresses that end in bps.bm and appear to belong to police officers.
Bernews has received a few of these emails today, a screenshot [officer's name removed] is below: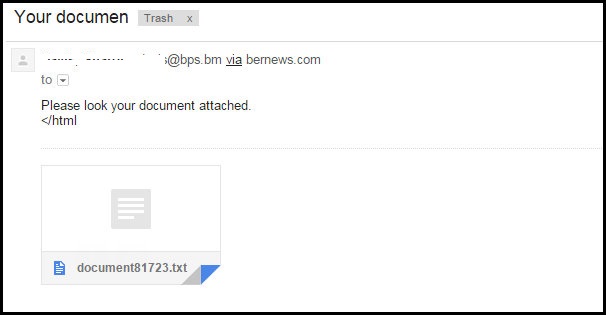 A police spokesperson said, "The Bermuda Police Service has been impacted by a spam e-mail message bearing the title: "Your documen".
"The email contains a zip file that, if opened, will replicate the email and send it out to every contact in the recipients directory.
"The BPS advises the public that the email has also been reported at other locations outside of the police service.If you receive this email, do not open the attachment and delete as soon as possible."
Read More About
Category: All, News, technology