[Updated] As of 2.00pm this afternoon [Feb 21], emergency service personnel are on scene following a collision on Middle Road in Devonshire, in the area by the Squash Club]
It appears that two or three vehicles were involved in the collision, and first responders had to help extricate someone from one of the vehicles. Fire personnel, police and two ambulances attended the scene, and we will update with additional information as able.
Update 9.10pm: The Fire Service said that the collision included a motorcycle rider, car, truck and three bystanders, and resulted in three people being taken to hospital.
One passenger was trapped, requiring the Fire Service to use the "Jaws-of-Life" to extricate them, while two bystanders received minor injuries and the third "narrowly escaped injury by throwing himself over the wall."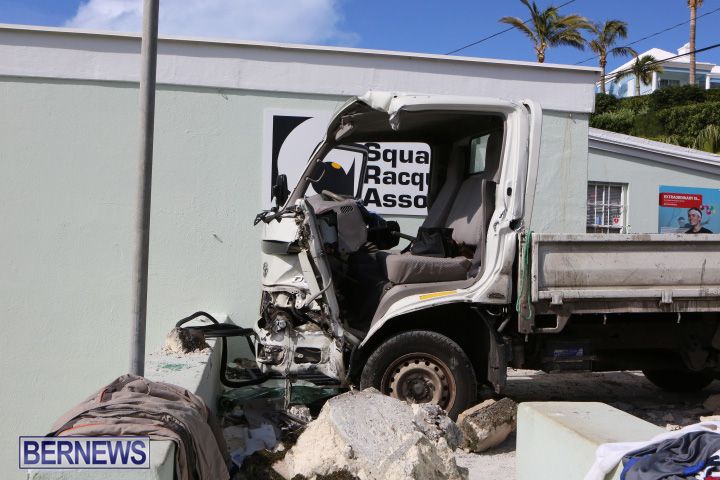 The BFRS said, "At approximately 1:25pm on Saturday, February 21, 2015, the Bermuda Fire and Rescue Service responded to a report of a multiple vehicle collision near the junction of Hermitage Road and Middle Road in Devonshire. The Fire Service responded to the incident with one vehicle and four personnel.
Fire Service spokesperson Sergeant Russann Francis said, "There were multiple persons involved at this accident, including a motorcycle rider, car and truck passengers and three bystanders.
"There were three vehicles reported to have collided, leaving one passenger trapped and requiring Fire Service personnel to utilize the "Jaws-of-Life" to extricate them to safety.
"Two of the bystanders received minor injuries while the third narrowly escaped injury by "throwing himself over the wall."
"Fire Service Emergency Medical Technicians [EMTs], along with KEMH EMTs quickly assessed those involved prior to the ambulance transporting three persons to King Edward Memorial Hospital.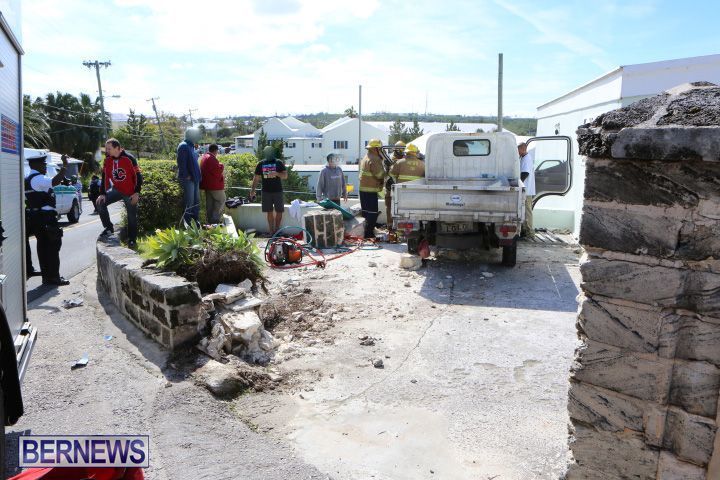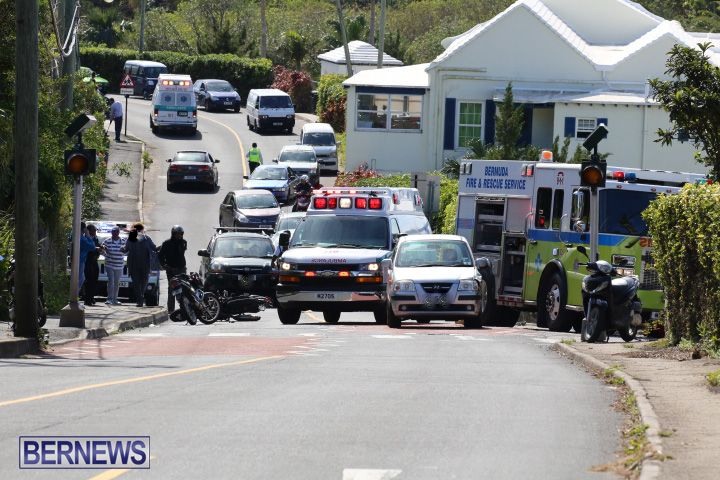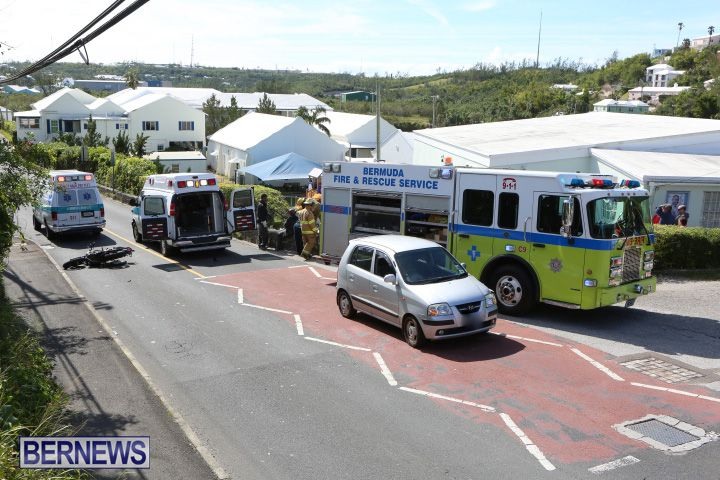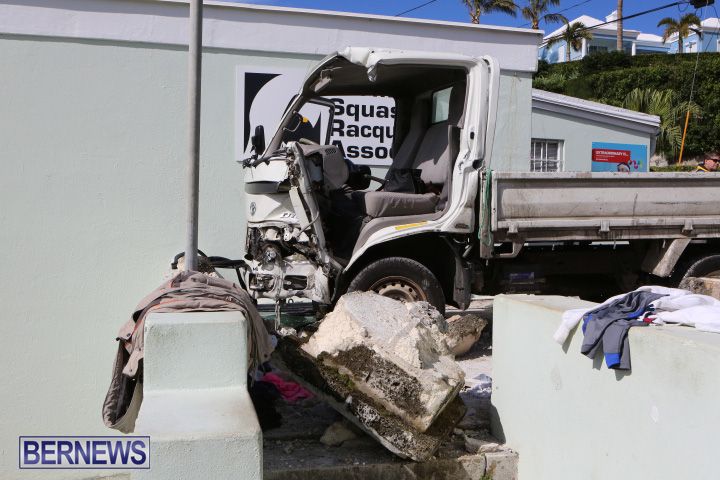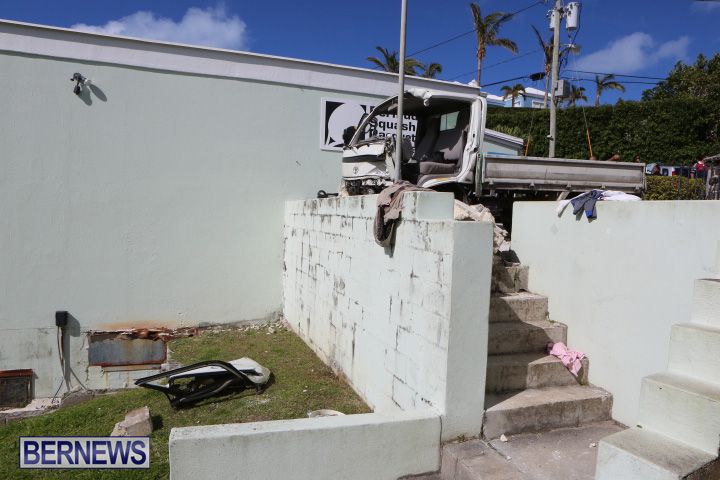 Read More About
Category: Accidents and fires, Accidents/Fires, All, News, Photos