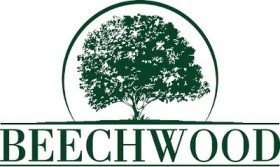 [Updated] Beechwood Re announced today [Mar 12] the opening of its affiliate Beechwood Bermuda International Limited's new headquarters in Bermuda, saying it allows them to "more effectively leverage the world-class infrastructure and expertise available in Bermuda."
The office, located at Cumberland House, 1 Victoria Street in Hamilton, will support both Beechwood's reinsurance business that provides capacity to Life, Health, and Annuity insurance companies and Beechwood's wealth management business that offers direct-written investment products to global [non-U.S.] investors.
The new office, according to David Lessing, Executive Vice President of Beechwood, "Represents an important next step in Beechwood's commitment to offering unique solutions for our clients. It allows us to more effectively leverage the world-class infrastructure and expertise available in Bermuda."
Beechwood's Bermuda office will be managed by Graham Mackay, FSA, whom Beechwood has appointed Chief Operating Officer and Head of Underwriting. In this role, Mr. Mackay will be responsible for key operating functions of the company and the underwriting and management of reinsurance transactions written into Bermuda.
Mr. Mackay joins Beechwood from Ernst & Young, LLP where he led their Life Reinsurance Practice serving clients in Bermuda, the Cayman Islands and the U.S.
Prior to EY, he held senior management and technical roles with global reinsurers including Mercantile & General Reinsurance, Lincoln Reinsurance, ING Reinsurance, Imagine Re, and Duncanson & Holt and established Milliman's life actuarial practice.
Mr. Mackay is a Fellow of the Society of Actuaries and the Canadian Institute of Actuaries, and a Member of the American Academy of Actuaries. He holds a Bachelors of Mathematics from the University of Waterloo.
The Beechwood family of companies includes Beechwood Re, a reinsurer domiciled in Grand Cayman and regulated by the Cayman Islands Monetary Authority [CIMA], and Beechwood Bermuda International Ltd., a licensed long-term insurer regulated by the Bermuda Monetary Authority [BMA].
Update 3.52pm: We checked with Beachwood about their hiring plans and they said right now they have Mr. Mackay and "plan to grow throughout the year and intend to have 3-4 people by year end."
Read More About