Earlier today [Apr 13] the Minister of Tourism Development and Transport Shawn Crockwell commemorated the cruise ship MV Oriana's inaugural visit to Bermuda, with a traditional maritime plaque exchange. The plaque exchange was held onboard between Minister Crockwell and Captain Marcin Banach.
MV Oriana is a cruise ship and ocean liner of the P&O Princess Cruises fleet and is the seventh largest of eight ships currently in service with P&O Princess Cruises. She is exclusively for adults and arrived in Bermuda at Heritage Wharf early this morning carrying 1784 passengers.
She is scheduled to depart Bermuda this evening.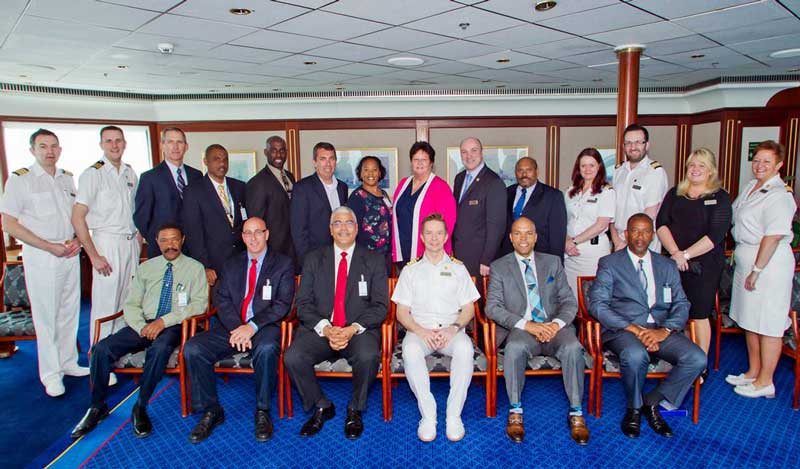 Minister Crockwell was warmly welcomed aboard the Oriana, along with the Minister of Public Works Craig Cannonier, the Permanent Secretary of Tourism Development and Transport, representatives from the Department of Marine and Ports and WEDCo.
Minister Crockwell said, "We are honoured and grateful to be a part of this celebration as we commemorate the MV Oriana's inaugural call to Bermuda.
"This visit is extra special as the Oriana is a Bermuda registered ship that was launched on April 5th, 1995, therefore it was an extreme pleasure to welcome the vessel to her port of registry immediately following the celebration of its twenty years of service.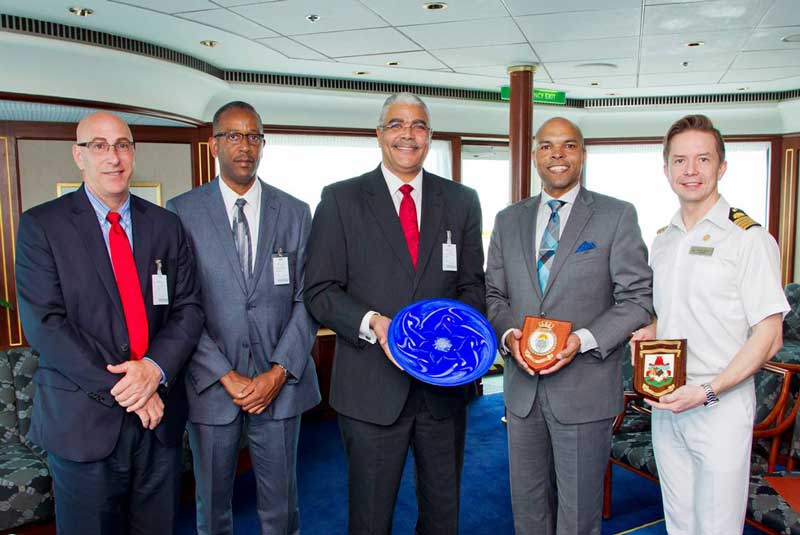 "This year, Bermuda will host many cruise ships, but it is very special for us to have the luxury ship Oriana here. This is a beautiful ship, with a very refined and sophisticated atmosphere that is very comfortable."
Read More About
Category: All