ACE Group today [June 1] launches the third annual ACE Select insurance focused internship. The 12-week internship provides the students with real world experience and exposure to various insurance business areas.
ACE Select interns are given the opportunity to participate in several development workshops to enhance their business and leadership skills. The ACE Select interns, as well as ACE Summer Students, also participate in a community day, providing an excellent opportunity to engage with the local community in support of ACE's environmental efforts.
"We are delighted by the success of the ACE Select internship programme which is now in its third year. ACE is a global leader in developing young talent and this exciting internship submerges students into a summer filled with various learning experiences, including professional development workshops, networking events, and a community service project," said Samantha Froud, Chief Administration Officer, Bermuda Operations.
The ACE Select internship is scheduled to end on August 7, 2015, with the six students presenting the outcome of their final project to business leaders at ACE. The presentation will showcase the students' knowledge of the insurance business model in Bermuda.
The six students selected to participate in this year's ACE Select internship are:
Noah Browne, Amherst College
Tatyana Butterfield, Temple University
George M. Campbell, Skidmore College
Aaron Phillips, Manchester Metropolitan University
JayLynn Hines, University of Toronto
Deondre Trott, Georgia State University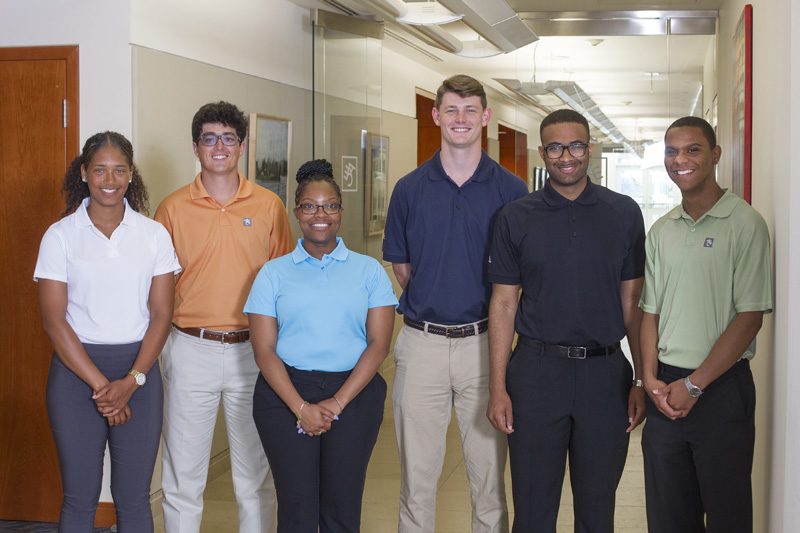 George Campbell, 2015 ACE Select intern said, "I am very excited to join the ACE Select internship programme; and for the opportunity to learn the fundamentals of the insurance industry and international business under the guidance of ACE professionals. The hands on experience while working in a team environment will help me develop the professional skills necessary to begin my career in the insurance industry in Bermuda."
ACE is reaping the rewards of this highly competitive internship by hiring two former ACE Select interns full-time and inviting two of the 2014 ACE Select students back for a second year. The two 2014 ACE Select interns who were chosen to return to work in a specific business unit are Julia Dunne, who currently attends Georgetown University, and Denzel Simons, who graduated from Florida International University.
"The ACE Select programme is a catalyst for students yearning to experience the numerous business operations underway at one of the world's most prolific insurance companies. Students can expect to be submerged immediately into business analytics, whilst being welcomed into a professional environment.
To new students: my message is simple, work hard, stay diligent, and outdo the [wo]man you were yesterday. Constantly build a mountain of intellectual capital for yourself and welcome to ACE," said Denzel Simons, 2nd year ACE Select intern.
To learn more about the ACE Select programme, please visit here
Read More About