Bermuda is being touted as a destination for "adrenaline junkies" in a recent Wall Street Journal article, which opens by saying, "You can still go golfing on Bermuda, but this once-staid island now offers big-thrills pursuits from rock climbing to mountain biking just a short hop from the east coast."
In an article titled "Bermuda: The New Destination for Adrenaline Junkies", the WSJ says, "Bermuda has outgrown its reputation as a haven for stuffy, knee-socked sorts.
"Luxury hotels and cuisine from chefs such as Marcus Samuelsson continue to draw a traditional crowd, but a new generation's appreciation for the thrills to be had beyond the fairways are giving the island a new audience.
"From shipwreck diving [some of the world's best, thanks to a perilous reef that encircles the island] to jet-ski safaris and sailing [the America's Cup arrives in 2017], not to mention a river of rum – it's a place to take some calculated risks.
"One of the many appreciable things about Bermuda's diminutive size [it's just 21 square miles] is that nothing requires much planning or effort."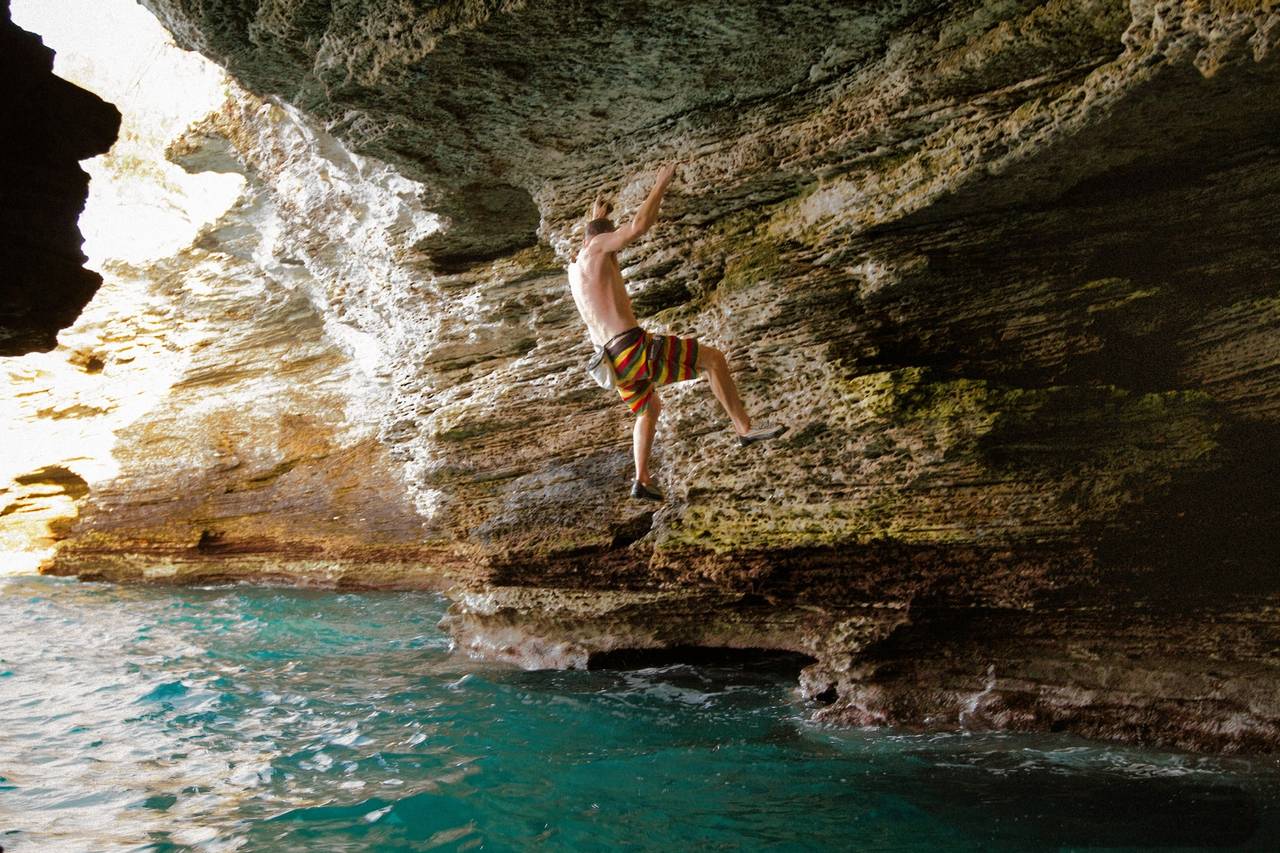 "And for such a small island, there's plenty do, whether zipping around on a moped; knocking back a few "Rum Swizzles" at the Swizzle Inn or a giant rockfish sandwich at Art Mels; staking out your own little fief in the pink sand or going on a snorkeling safari to spot parrot fish.
"Roughly 31 miles of bike trails traverse Bermuda, too. Half of them trace an old, paved railway bed that runs the length of the island. The rest—all unpaved—bisect a half-dozen mini-national parks full of Bermuda cedar and fragrant, flowering freesia trees."
The author, Charles Bethea, closes the article by saying, "Hurricanes and carnivals were still months away, and all around us was silent. Bermuda felt like a place where humans were just visiting: a jumble of rocks in the middle of the sea that just happen to be perfect for climbing."
Click here to read the full article on the Wall Street Journal's website.
Read More About