[Updated with video] Chris Estwanik has claimed his second — and Bermuda's fourth — medal in the 2015 Island Games taking place in Jersey, winning the silver medal in the 5000m today [June 29].
Estwanik led the race from the beginning, and he and Gibraltar's Harvey Dixon sprinted the last 100, with Dixon just beating Eswtanik for the gold. Bermuda's Lamont Marshall was also in action in the 5000m, racing to a 5th place finish.
Dixon's time was 14:29.47, Estwanik finished in a time of 14:30.84, while Marshall clocked in at 15:15.02.
Bermuda's Island Games medal tally is now up to four as Chris Estwanik has already won the gold medal in the half marathon, Taahira Butterfield won gold in the 100m and Natasha Trott won silver in the 100m.
Update 7.34pm: Video added below of the final minutes of the race
Update 7.40pm: Photo of our two 5000m runners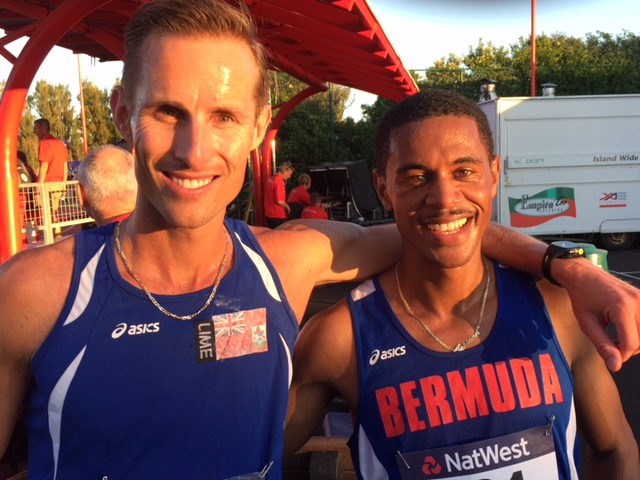 Read More About