It was a day of celebration for the students and teachers of the Foreign Language Department at CedarBridge Academy when their students recently showcased the benefits of learning a Foreign Language with the theme "The Adventure of a Lifetime."
The celebration began with students reciting The Lord's Prayer in Spanish and the school creed in French, setting the tone for the event.
Guest speaker Morrisa Rogers with Spanish Teacher Lamar Dolcy: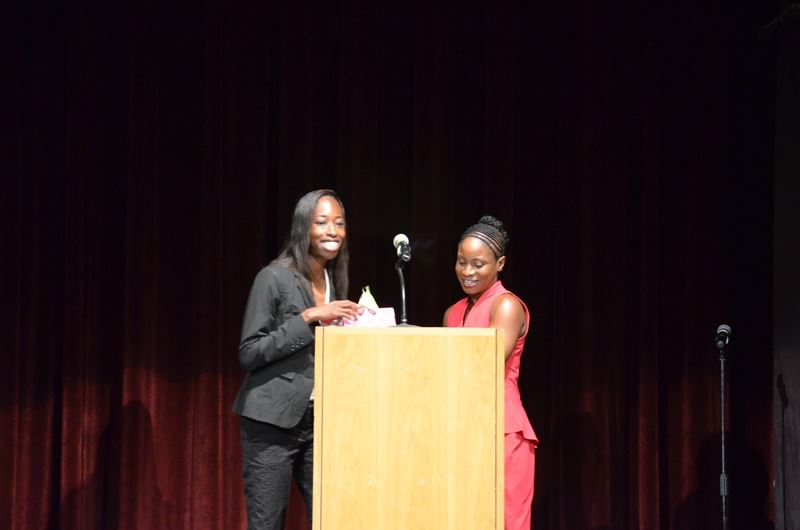 Morrisa Rogers, supervisor at MAWI and an Occupational Therapist who has a degree in Spanish, was the guest speaker for the Foreign Languages event. She spoke to students, parents and teachers about her experiences with the Spanish language and the positive impact it had on her life.
Allowing her to obtain jobs where her use of Spanish came in handy. She also talked to students about not limiting themselves to one language. She encouraged the attendees to challenge themselves to maintaining a high standard of work in Foreign Languages.
Foreign Language Teacher and former CBA Student Chauntee Thompson singing in Spanish: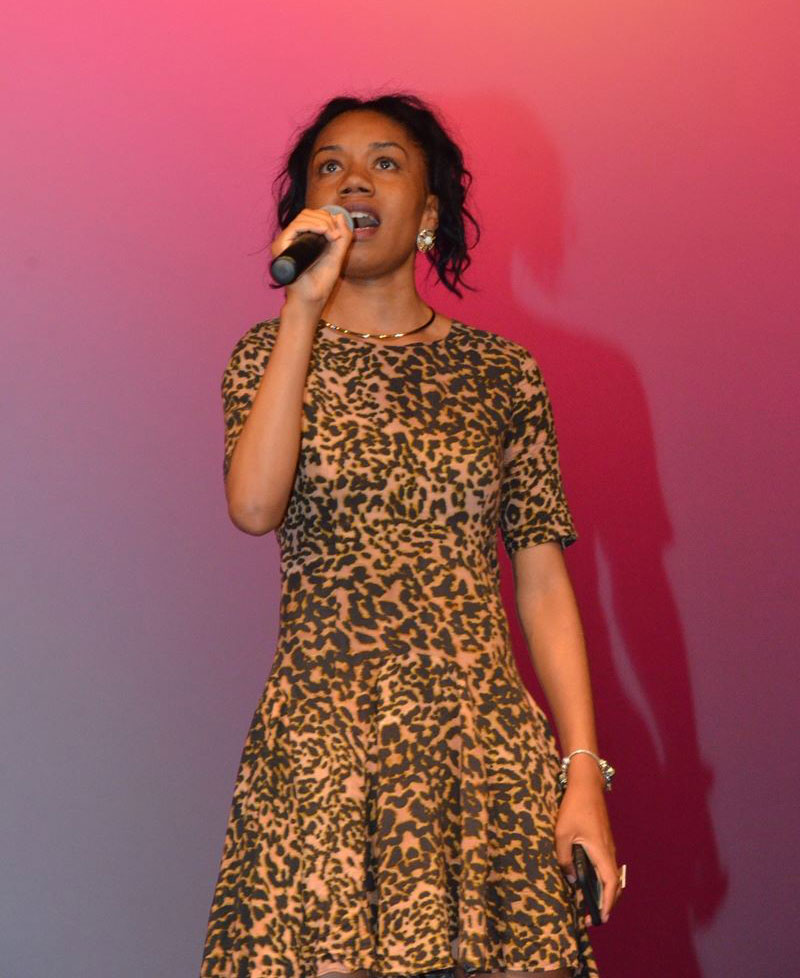 FL Teacher Chauntee Thompson shared her experiences and adventures in Venezuela via an interview by Mrs. Lamar Dolcy another FL Teacher. Ms. Thompson is a former student of the Cedarbridge Academy and she reiterated that Foreign Languages have benefited her life and advised how they could benefit them in their future careers.
She encouraged students to pursue Spanish and broaden their horizons.
Students were recognized for outstanding achievement in Foreign Language classes: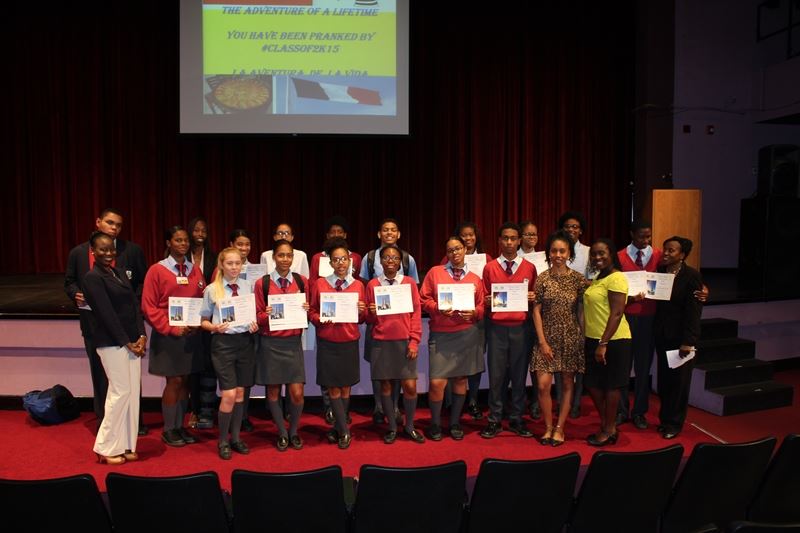 Ms. Thompson also rendered a version in Spanish of the Christian Classic Hymn 'My Tribute'. 'To God Be the Glory'.
Students who were outstanding or made a concerted effort in Foreign Languages were recognized with certificates and awards.
Click to enlarge photos:


Read More About