Bermudian sprinter Tre Houston has qualified in the 200m for the 2015 World Championships in China, with his time of 20.42 seeing him ranked 52nd in the world.
BNAA President Donna Watson said, "The BNAA are pleased to announce that Tre Houston has met the qualifying standard for the World Championships which will be held August 22nd – 30th in Beijing, China in the 200m.
"Tre ran a time of 20.42 in a meet June 5th at 'The 2015 Texas State University Friday night all comers meet' with the qualifying standard being 20.50.
File photo of Tre Houston: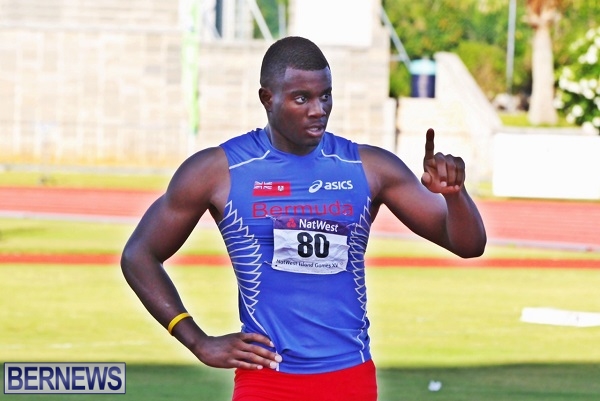 "This had to be sent to the IAAF for confirmation and it has been ratified by the IAAF [International Association of Athletics Federation] and he is now ranked 52nd on the World list in the 200m," added Ms Watson.
"This is very exciting as you are aware Tre has been in the sport of Track & Field for many years and to see the fruits of his labor and hard work come to fruition is great for us.
"At the moment Tre is the only athlete thus far to make the standard. Tyrone [Smith] jumped the distance in Long Jump but unfortunately the wind was over the legal limit."
Read More About